Mini Combine Harvester Half Feed
Half feeding crawler type compact & light weight. Self propelling rice combine harvester. After harvesting farmer will got full straw in good ... Read More...
Osaka International Inc
Sector 49, Gurgaon, 122018, Haryana
model
OS-4LBZ-120YA
Material
NA
Grain Tank Capacity
NA
Power
NA
Straw Walker
NA
Tractor Required
NA
Cutter Bar Width
NA
Others
Minimum Order Quantity
1 Piece
---
Description
Harvesting machines are designed to suit operations at different scales (small, medium and large scale machines are available for use in the harvesting operations), including the combine harvesters. The use of more efficient harvesting machines contribute to the reduction of postharvest losses.
---
About Us | Sitemap | Become Seller | Blog | Customer Care | Careers | Exhibitions
Privacy Policy | Terms & Conditions | Refund Policy | Replacement | Cancellation | Shipping | Cookies Policy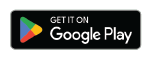 Hot Searched Keywords
Air Conditioning | Refrigeration | Commercial Kitchen | Hospital Equipments | Dairy Equipments | Security | Home Appliances | Furniture | Electrical | Service | Electronics | Other | Machinery | building construction | Information Technology | Ayurvedic & Herbal Product | Apparel, Clothing & Garments | Bags, Handbags, Luggage Bags, Belts, Wallets and Accessories | Fashion Accessories & Gear | Paper & Paper Products | Telecom Products, Equipment & Supplies | Cosmetics & Personal Care | Education Classes | Sports Goods, Toys & Games
Copyrights © 2022 Aajjo.com. All Rights Reserved.