Commercial Bakery Ovens, Bakery Oven, Baking Oven, Commercial Baking Ovens, Read More...
TECHMAN EQUIPMENTS
GST No - 32BRHPM0445C2ZB
CITIZEN NAGAR, ALAMPADY PO
General Details
Model
Commercial Bakery Ovens
Technical Specification
Electrical Power Supply
Packing Delivery& Taxes
---
Description
Usage Bakery
Machine Body Material Stainless Steel
Frequency 50 Hz
Power Source Electric
Voltage 220V
We are successfully meeting the requirements of our clients by offering the best quality range of Commercial Bakery Ovens.
---
Established in Kerala, Techman Equipments is a well-known organization engaged in manufacturing, wholesaling, retailing, and trading Kitchen Equipment. We have a wide range of products which includes Sweet Display Counter, Bakery Display Counter, Stainless steel juice counter, Commercial bakery oven, Commercial bain marie, fish display counter, Bakery showcase, stainless steel handi,
Read More...
About Us | Sitemap | Become Seller | Blog | Customer Care | Careers | Exhibitions
Privacy Policy | Terms & Conditions | Refund Policy | Replacement | Cancellation | Shipping | Cookies Policy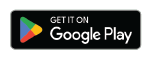 Hot Searched Keywords
Air Conditioning | Refrigeration | Commercial Kitchen | Hospital Equipments | Dairy Equipments | Security | Home Appliances | Furniture | Electrical | Service | Electronics | Other | Machinery | building construction | Information Technology | Ayurvedic & Herbal Product | Apparel, Clothing & Garments | Bags, Handbags, Luggage Bags, Belts, Wallets and Accessories | Fashion Accessories & Gear | Paper & Paper Products | Telecom Products, Equipment & Supplies | Cosmetics & Personal Care | Education Classes | Sports Goods, Toys & Games
Copyrights © 2022 Aajjo.com. All Rights Reserved.