Commercial Rotary Rack, Bread and Cookies Oven 72 Tray
Tray Size : 13 X 18 Inch
Trolley Number : 2
Motor : 2 NO. (1 PC - 2 HP,1 PC - 0.5 HP)
Gear Box : 2" Delhi Gear
More Specification(s)
Rotary ovens have grown to be the favourite of bakers. One of the advantages of baking and utilizing the rack ovens is since they're made to bake with convection heat. Read More...
MACHINERY POINT
GST No - 23CNKPM4045C1ZB
77, TELEPHONE NAGAR, IN FRONT OF COMMITTEE HALL, INDORE, Indore, Madhya Pradesh, 452001
General Details
Model
MPR-72
Technical Specifications
No. of Rack
NA
Bead(Pcs)
NA
Cookies(Kg)
NA
Dry Rusk(Kg)
NA
Buns(Pcs)
NA
Connected Load(Hp)
NA
Fuel
NA
Packing Delivery& Taxes
Despatch time after releasing the order
NA
Road Permit Or Way Form
NA
Others
Tray Size
13 X 18 Inch
Color
Silver
Material
SS
I Deal In
New Only
Diesel Consumption
3.5 Litre to 4 Litre/Hour
Production Capacity
425Kg to 450kg/Per Day Dry Flour
Bread Capacity
216 Bread 400gms/30min (Standard Size)
Panel
Automatic/Manual
Electricity
220V,50Hz Or 440V,50Hz (As Per Order)
Motor
2 NO. (1 PC - 2 HP,1 PC - 0.5 HP)
Power Load
3 HP
Burner
Riello G 10 (Make Italian)
Gear Box
2" Delhi Gear
Trolley Number
2
Usage/Application
Biscuit, Cakes, Breads
Baking Capacity
72 Tray Oven
Phase
ne Phase, Three Phase (As Per Client Requirement)
Type
Automatic
Oven Type
Rotary
Power Source
Electric, Diesel
Machine Body Material
S.S Grade 202, 304, 310 and M.S
---
Description
Our Services:
1. Full Aware of Customers Needs
Welcome your requirements/complaints and suggestions.
We can make products as your own design, Dimension, material, function, etc.
Providing technical support and after-sale services.
Any inquiries or complaints will be replied within 24 hours.
Free maintenance and replacements will be provided if defects result from quality failure of our products.
2. Product Warranty
For most of the machines are 1 year warranty, but for some key parts of the machine, like heating Chamber can be 10 years warranty and gas burner 6 years warranty, and lifetime technical support.
Delivery Time: 10 - 15 Days
Packaging Details: Wooden crate or follow customer's requirements. Carton Box+Foam+Plastic Bag+Wooden Crate.
---
MACHINERY POINT
77, TELEPHONE NAGAR, IN FRONT OF COMMITTEE HALL, INDORE, Indore, Madhya Pradesh, 452001
Send your enquiry to supplier
About Us | Sitemap | Become Seller | Blog | Customer Care | Careers | Exhibitions
Privacy Policy | Terms & Conditions | Refund Policy | Replacement | Cancellation | Shipping | Cookies Policy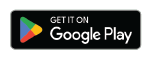 Hot Searched Keywords
Air Conditioning | Refrigeration | Commercial Kitchen | Hospital Equipments | Dairy Equipments | Security | Home Appliances | Furniture | Electrical | Service | Electronics | Other | Machinery | building construction | Information Technology | Ayurvedic & Herbal Product | Apparel, Clothing & Garments | Bags, Handbags, Luggage Bags, Belts, Wallets and Accessories | Fashion Accessories & Gear | Paper & Paper Products | Telecom Products, Equipment & Supplies | Cosmetics & Personal Care | Education Classes | Sports Goods, Toys & Games
Copyrights © 2022 Aajjo.com. All Rights Reserved.