Despatch time after releasing the order: 2 WORKING DAYS
Electrical Power Supply: 220-240
Model : electric deck oven
Road Permit Or Way Form: NOT REQUIRED
More Specification(s)
These are best suited for baking of cookies, cakes, bread and others bakery products. These ovens are equipped with full glass doors for easy viewing and are available . Read More...
DOLPHIN APPLIANCES
GST No - 24ACWPL3481G1Z9
Bhavnagar
General Details
Model
electric deck oven
Technical Specification
Power(Kw)
NA
Other Specification
NA
Electrical Power Supply
Electrical Power Supply
220-240
Packing Delivery& Taxes
Despatch time after releasing the order
2 WORKING DAYS
Road Permit Or Way Form
NOT REQUIRED
Others
NA
NA
---
Description
These are best suited for baking of cookies, cakes, bread and others bakery products. These ovens are equipped with full glass doors for easy viewing and are available in a variety of sizes, depending upon the requirements of the client.
---
Dolphin Appliances is one of India's oldest and largest soda machine manufacturers. All of our products are made from the highest quality steel. We "Dolphin Appliances" are a Sole Proprietorship company dedicated to producing a high-quality range of Soda Machines, Soda Fountain Machines, Mobile Soda Machines, Non-Electric Soda Machines, Soda Vending Machines, Softy Ice Cream Machines, and other related products. Our products have been well praised for their low maintenance, extended working life, and durable design since our founding in 2002 in Bhavnagar (Gujarat, India). The products we provide are competitively priced and of high quality, with a focus on customer satisfaction.
Thanks to our extensive distribution network, we have become adept at delivering consignments within the timeframes set by our customers. Our team of quality controllers sternly examines these products based on predefined parameters to minimize the possibility of inconsistency at the patron's end.
Read More...
About Us | Sitemap | Become Seller | Blog | Customer Care | Careers | Exhibitions
Privacy Policy | Terms & Conditions | Refund Policy | Replacement | Cancellation | Shipping | Cookies Policy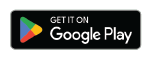 Hot Searched Keywords
Water Treatment & Purification Plant | Liquid Packaging Machinery | Pumps, Pumping Machines & Spares | Conveyor Systems & Components | Fast Food & Beverages Machinery | Industrial Coolers, Blowers & Fans | Mechanical Parts & Spares | PVC, LDPE, HDPE & Plastic Sheets | Strapping & Sealing Machines | Building & Construction Machines | Machines & Equipments | Testing & Measuring Equipments | Automobile, Parts & Spares | Plastic Work & Processing Machines | Industrial Plants & Machinery | Hand & Machine Tools | Lab Instrument | Milling & Grinding Tools | Cutting Machines & Equipment | Prefabricated Houses & Structures | Doors & windows | Solar & Renewable Energy Products | Steel Bars, Rods, Plates & Sheets | Stainless Steel Product | Marble, Granite & Stones | Cement and Concrete | Door, Window Handles & Knockers | Steel Pipes and Tubes | Lifting Hooks, Chains & Clamps | Metal Pipe & Plumbing Fittings | Metals, Alloys & Minerals | Chapati Machine | Display and Service Counters | Burners & Cooktop | Tea & Coffee Machine | Water Boiler | Food Processing Plants & Machinery | Commercial Kitchen Products | Bakery Machinery | Sweet Making Machine | Kitchen Tables | Food Processing Equipments | Cold Room | Blast Freezer | Chiller | Insulators & Insulation Materials | Refrigeration Spares | Khoya Mawa Making Machine | Dairy Machinery | Air Conditioning Spares | Laboratory Equipments | Hospital Equipment Product | Health Club Services | Laptops & Desktop | Electronics Components and Supplies | Consumer Electronics | Heater, Thermostat & Heating Devices | CCTV, Surveillance Systems and Parts | Biometrics & Access Control Devices | Security, Safety System & Service | Home Appliance Products | Batteries & Charge Storage Devices | Handicrafts & Decorative | Modular kitchen | Commercial Furniture | Home Textile & Furnishing | Swimming Pool & Water Sport Goods
Copyrights © 2022 Aajjo.com. All Rights Reserved.