Highly compact with unmatched output to space ratio. stainless steel heat exchanger ensures higher life. Even flow of steam through the baking chamber with the inbuilt Read More...
Unitech Machinery

Trusted
GST No - 09FPZPS9958Q1ZS
F-86 Garima Garden Sahibabad Ghaziabad up
General Details
Model
Rotery oven 120 tray
Technical Specifications
No. of Rack
NA
Bead(Pcs)
NA
Cookies(Kg)
NA
Dry Rusk(Kg)
NA
Buns(Pcs)
NA
Connected Load(Hp)
NA
Fuel
NA
Packing Delivery& Taxes
Despatch time after releasing the order
NA
Road Permit Or Way Form
NA
---
---
"Unitech Machinery" has established itself as a prominent manufacturer and exporter of Rotary Ovens, Toast cutter bread slicers, High-speed spiral mixers, and so on. These items are created under the supervision of our professionals utilizing high-quality components and cutting-edge technology in accordance with international quality standards. Our clients appreciate the high durability, trouble-free installation, optimum operation,
Read More...
About Us | Sitemap | Become Seller | Blog | Customer Care | Careers | Exhibitions
Privacy Policy | Terms & Conditions | Refund Policy | Replacement | Cancellation | Shipping | Cookies Policy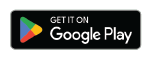 Hot Searched Keywords
Air Conditioning | Refrigeration | Commercial Kitchen | Hospital Equipments | Dairy Equipments | Security | Home Appliances | Furniture | Electrical | Service | Electronics | Other | Machinery | building construction | Information Technology | Ayurvedic & Herbal Product | Apparel, Clothing & Garments | Bags, Handbags, Luggage Bags, Belts, Wallets and Accessories | Fashion Accessories & Gear | Paper & Paper Products | Telecom Products, Equipment & Supplies | Cosmetics & Personal Care | Education Classes | Sports Goods, Toys & Games
Copyrights © 2022 Aajjo.com. All Rights Reserved.