Automatic Solid Concrete Block Making Machine
Capacity: 20000 Bricks Per Shift
Model: Automatic Solid Concrete Block Making Machine
Power: Electric
Usage/Application: Industrial
More Specification(s)
This Fully Automatic Concrete Block Making Machine is a fully automatic egg laying type machine. We no need man power to operate this machine. Read More...
Akshar Precast Industries

Gold Certified
GST No - 24ABKFA9622R1ZT
Plot No 216/4, Ramol Ring Road, Ahmedabad, Gujarat, 382449 India
General Details
Model
Automatic Solid Concrete Block Making Machine
Capacity
20000 Bricks Per Shift
Power
Electric
Others
Usage/Application
Industrial
---
Description
Automatic Solid Block Making Machine Bricks Per Stroke :- 4 Nos Cycle Time :- 12-15 Sec Installed Capacity :- 40 HP (30 kW) Conveyor Belt :- 25-30 Feet Pan Mixture :-2 Nos With 500 Kg Mixing capacity (6 ft diameter) Hydraulic Oil Tank :- 400 Ltr Tonnage Of Hydraulic Pressure: 13-15 MT Raw Material... 1. Fly Ash 2. Stone Dust 3. River Sand 4. Cement - OPC 53 Grade 5. Hydratted Lime 6. Gypsum 7. Hardner Chemical
---
Akshar Precast Industries is an emerging Indian engineering company specialised in manufacturing of bricks and block machines. We have a specialised team and facility for manufacturing, installing and managing a full-fledged brick & block production unit anywhere in India. Our facility uses high end computer aided design and manufacturing process, to produce an automatic brick and Block machine, which could be put to use by the customers for effective and efficient brick production. We also have specialised ourselves in setting up complete turnkey manufacturing unit for producing 6 different types of construction blocks for the construction industry.
Read More...
Akshar Precast Industries
Plot No 216/4, Ramol Ring Road, Ahmedabad, Gujarat, 382449 India
Send your enquiry to supplier
About Us | Sitemap | Become Seller | Blog | Customer Care | Careers | Exhibitions
Privacy Policy | Terms & Conditions | Refund Policy | Replacement | Cancellation | Shipping | Cookies Policy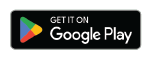 Hot Searched Keywords
Air Conditioning | Refrigeration | Commercial Kitchen | Hospital Equipments | Dairy Equipments | Security | Home Appliances | Furniture | Electrical | Service | Electronics | Other | Machinery | building construction | Information Technology | Ayurvedic & Herbal Product | Apparel, Clothing & Garments | Bags, Handbags, Luggage Bags, Belts, Wallets and Accessories | Fashion Accessories & Gear | Paper & Paper Products | Telecom Products, Equipment & Supplies | Cosmetics & Personal Care | Education Classes | Sports Goods, Toys & Games
Copyrights © 2022 Aajjo.com. All Rights Reserved.