Paver block making machine
Automation Grade: Automatic
Usage/Application: Construction
Capacity: Customized
Power: Electric
More Specification(s)
This is a movable hydraulic concrete block making machine on wheels. Read More...
S.K. Industries

Industry Leader
GST No - 08CGQPS0719E1Z5
in Front of ITI riico industrial area pansal choraha, pur road, Bhilwara Rajasthan 311001
General details
Model
Paver block making machine
Capacity
Customized
Block Type
Paver
Method
Hydraulic
Power
Electric
Phase
NA
Voltage
NA
Method
NA
Automation Grade
Automatic
Usage/Application
Construction
Raw Material
Stone Dust, OPC Cement
---
Description
The process involves proportioning, Mixing, Compacting, Curing & Drying. A concrete mix of 1:2:4 :: cement: sand: stone chips by volume are used for making paving blocks.
---
S.K. Industries, a 15-year-old conglomerate, employs over 200 people in several businesses, making it the Indian market leader for its class and segment. S.K. Industries provides a wide range of equipment around the world, backed up by an extensive sales and service network, as well as world-class manufacturing units with cutting-edge technology. With the strength of an in-house R&D staff and several patents to its name, S.K. Industries has made a name for itself as an innovator and producer of quality products. We have a range of products that are highly efficient, easy to use, corrosion resistant etc. The complete range is used in a variety of industries covering several sectors.
Read More...
S.K. Industries
in Front of ITI riico industrial area pansal choraha, pur road, Bhilwara Rajasthan 311001
Send your enquiry to supplier
People also ask
28/07/2022
Setting up a Paving Block Making Machine can sometimes be difficult for some of you. Although it may sound like too much work, with a little bit of know-how and some essential tools, you can make one yourself easily. When choosing the right machine for your business, it is important to consider several factors before making any decision. More info...
About Us | Sitemap | Become Seller | Blog | Customer Care | Careers | Exhibitions
Privacy Policy | Terms & Conditions | Refund Policy | Replacement | Cancellation | Shipping | Cookies Policy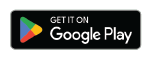 Hot Searched Keywords
Water Treatment & Purification Plant | Liquid Packaging Machinery | Pumps, Pumping Machines & Spares | Conveyor Systems & Components | Fast Food & Beverages Machinery | Industrial Coolers, Blowers & Fans | Mechanical Parts & Spares | PVC, LDPE, HDPE & Plastic Sheets | Strapping & Sealing Machines | Building & Construction Machines | Machines & Equipments | Testing & Measuring Equipments | Automobile, Parts & Spares | Plastic Work & Processing Machines | Industrial Plants & Machinery | Hand & Machine Tools | Lab Instrument | Milling & Grinding Tools | Cutting Machines & Equipment | Prefabricated Houses & Structures | Doors & windows | Solar & Renewable Energy Products | Steel Bars, Rods, Plates & Sheets | Stainless Steel Product | Marble, Granite & Stones | Cement and Concrete | Door, Window Handles & Knockers | Steel Pipes and Tubes | Lifting Hooks, Chains & Clamps | Metal Pipe & Plumbing Fittings | Metals, Alloys & Minerals | Chapati Machine | Display and Service Counters | Burners & Cooktop | Tea & Coffee Machine | Water Boiler | Food Processing Plants & Machinery | Commercial Kitchen Products | Bakery Machinery | Sweet Making Machine | Kitchen Tables | Food Processing Equipments | Cold Room | Blast Freezer | Chiller | Insulators & Insulation Materials | Refrigeration Spares | Khoya Mawa Making Machine | Dairy Machinery | Air Conditioning Spares | Laboratory Equipments | Hospital Equipment Product | Health Club Services | Laptops & Desktop | Electronics Components and Supplies | Consumer Electronics | Heater, Thermostat & Heating Devices | CCTV, Surveillance Systems and Parts | Biometrics & Access Control Devices | Security, Safety System & Service | Home Appliance Products | Batteries & Charge Storage Devices | Handicrafts & Decorative | Modular kitchen | Commercial Furniture | Home Textile & Furnishing | Swimming Pool & Water Sport Goods
Copyrights © 2022 Aajjo.com. All Rights Reserved.