Butter Churners
Butter has long been regarded as one of the most delicious dairy products. Its production procedure is so simple with a machine since it cuts down on time and increases butter quality. Because many vegetarians in India closely adhere to the norm as a cultural and religious practice, many of them use milk products such as butter, cheese, and curd to meet their nutritional needs. This has been going on for centuries, and it shows no signs of slowing down. As a result, Butter Churner manufacturer and supplier prioritize providing better milk products with high standards and natural taste. The use of dairy equipment such as butter churner is one method of maintaining high standards while also boosting the dairy sector. The machine can be purchased for both domestic and commercial use, such as in restaurants and hotels. Why Need a Butter Churner Machine for Home? First and foremost, a butter churner machine for home or commercial use is a stainless steel machine designed with great ideas to improve the standards of butter produced in India and around the world. The machine has a plethora of benefits, including, Less time is required. Provides super quality butter, High efficiency, Low maintenance, Butter churner machine improves the standards of the shop.We provide a wide range of dairy machines such as durable butter churners that are highly affordable and user-friendly, with the sole goal of manufacturing and supplying standard and world-class dairy equipment. The butter churner machine price is completely determined by its capacity. Any queries about modern butter churn machines can be directed to us because we are here to help.
Share Your Requirements
For a Quick response, Please fill up the details below.
About Us | Sitemap | Become Seller | Blog | Customer Care | Careers | Exhibitions
Privacy Policy | Terms & Conditions | Refund Policy | Replacement | Cancellation | Shipping | Cookies Policy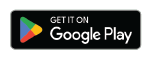 Hot Searched Keywords
Water Treatment & Purification Plant | Liquid Packaging Machinery | Pumps, Pumping Machines & Spares | Conveyor Systems & Components | Fast Food & Beverages Machinery | Industrial Coolers, Blowers & Fans | Mechanical Parts & Spares | PVC, LDPE, HDPE & Plastic Sheets | Strapping & Sealing Machines | Building & Construction Machines | Machines & Equipments | Testing & Measuring Equipments | Automobile, Parts & Spares | Plastic Work & Processing Machines | Industrial Plants & Machinery | Hand & Machine Tools | Lab Instrument | Milling & Grinding Tools | Cutting Machines & Equipment | Prefabricated Houses & Structures | Doors & windows | Solar & Renewable Energy Products | Steel Bars, Rods, Plates & Sheets | Stainless Steel Product | Marble, Granite & Stones | Cement and Concrete | Door, Window Handles & Knockers | Steel Pipes and Tubes | Lifting Hooks, Chains & Clamps | Metal Pipe & Plumbing Fittings | Metals, Alloys & Minerals | Chapati Machine | Display and Service Counters | Burners & Cooktop | Tea & Coffee Machine | Water Boiler | Food Processing Plants & Machinery | Commercial Kitchen Products | Bakery Machinery | Sweet Making Machine | Kitchen Tables | Food Processing Equipments | Cold Room | Blast Freezer | Chiller | Insulators & Insulation Materials | Refrigeration Spares | Khoya Mawa Making Machine | Dairy Machinery | Air Conditioning Spares | Laboratory Equipments | Hospital Equipment Product | Health Club Services | Laptops & Desktop | Electronics Components and Supplies | Consumer Electronics | Heater, Thermostat & Heating Devices | CCTV, Surveillance Systems and Parts | Biometrics & Access Control Devices | Security, Safety System & Service | Home Appliance Products | Batteries & Charge Storage Devices | Handicrafts & Decorative | Modular kitchen | Commercial Furniture | Home Textile & Furnishing | Swimming Pool & Water Sport Goods
Copyrights © 2022 Aajjo.com. All Rights Reserved.