Extrusion Heat Sinks
Cooling our appliances is very important as they need to work in perfect conditions to help us achieve our desired results and achieve our goals in time with accuracy. Extrusion heat sinks are among the most used and cheapest heat sinks which provide a high level of cooling despite their cost-effectiveness. These heat sinks are widely used as heat spreaders in electronic devices. These devices are light-weighed and can easily be cut into smaller pieces according to the requirement of the user and the machine in which it is to be used. Most of these extrusion heat sinks are manufactured using aluminium alloys, mainly of the 6000 series. This series is the most used aluminium alloy series due to its cooling properties in electronic devices. Some amount of magnesium and silicon is also used in these extrusion heat sinks. In addition to manufacturing heat sinks, these alloys are also used to make window and door frames. To make these extrusion sinks, heated billets made of aluminium alloy are pushed through a die which converts the billet into the shape of the extrusions. If required, the product is straightened and hardened to obtain the final product. Then the obtained long product is cut into parts of the required length and then assembled to obtain the final extrusion heat sink. These extrusion sinks are available in various shapes from a simple straight design to a complex geometrical design which is made for more optimized cooling effects. The ratio of the space between the sink to the height of the sink directly affects the cooling capacity of the heat sink. For example, a heat sink with an aspect ratio of 8:1 will provide a more cooling effect than a heat sink with a 5:1 aspect ratio. Generally, the aspect ratio is between 3:1 and 5:1 but in some cases, high cooling optimized fins are available with an aspect ratio between 8:1 and 16:1. The reason behind this is that a higher aspect ratio provides more number of fins per unit area due to which the cooling power of the extrusion heat sinks increases. These heat sinks can be seen commonly used in transistors and other electronic devices which require heat dissipation and require constant cooling. The best examples are the devices that contain semiconductors which are needed to be cooled down so that they can work to their full potential providing us with the best results possible. There is no doubt that extrusion heat sinks are the best option for electronic cooling at a low cost.
Share Your Requirements
For a Quick response, Please fill up the details below.
About Us | Sitemap | Become Seller | Blog | Customer Care | Careers | Exhibitions
Privacy Policy | Terms & Conditions | Refund Policy | Replacement | Cancellation | Shipping | Cookies Policy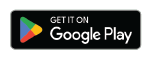 Hot Searched Keywords
Water Treatment & Purification Plant | Liquid Packaging Machinery | Pumps, Pumping Machines & Spares | Conveyor Systems & Components | Fast Food & Beverages Machinery | Industrial Coolers, Blowers & Fans | Mechanical Parts & Spares | PVC, LDPE, HDPE & Plastic Sheets | Strapping & Sealing Machines | Building & Construction Machines | Machines & Equipments | Testing & Measuring Equipments | Automobile, Parts & Spares | Plastic Work & Processing Machines | Industrial Plants & Machinery | Hand & Machine Tools | Lab Instrument | Milling & Grinding Tools | Cutting Machines & Equipment | Prefabricated Houses & Structures | Doors & windows | Solar & Renewable Energy Products | Steel Bars, Rods, Plates & Sheets | Stainless Steel Product | Marble, Granite & Stones | Cement and Concrete | Door, Window Handles & Knockers | Steel Pipes and Tubes | Lifting Hooks, Chains & Clamps | Metal Pipe & Plumbing Fittings | Metals, Alloys & Minerals | Chapati Machine | Display and Service Counters | Burners & Cooktop | Tea & Coffee Machine | Water Boiler | Food Processing Plants & Machinery | Commercial Kitchen Products | Bakery Machinery | Sweet Making Machine | Kitchen Tables | Food Processing Equipments | Cold Room | Blast Freezer | Chiller | Insulators & Insulation Materials | Refrigeration Spares | Khoya Mawa Making Machine | Dairy Machinery | Air Conditioning Spares | Laboratory Equipments | Hospital Equipment Product | Health Club Services | Laptops & Desktop | Electronics Components and Supplies | Consumer Electronics | Heater, Thermostat & Heating Devices | CCTV, Surveillance Systems and Parts | Biometrics & Access Control Devices | Security, Safety System & Service | Home Appliance Products | Batteries & Charge Storage Devices | Handicrafts & Decorative | Modular kitchen | Commercial Furniture | Home Textile & Furnishing | Swimming Pool & Water Sport Goods
Copyrights © 2022 Aajjo.com. All Rights Reserved.