Aluminium Foil Rolls (Kitchen Foil)
The Aluminium foil rolls are barriers to light, air, moisture, and germs. As a result, foil rolls are commonly employed in food and pharmaceutical packaging. They are also utilized in the production of aseptic packaging. Perishable foods can be stored in this style of container without needing to be refrigerated. Aluminum foil is made by rolling metal slabs cast from molten aluminum to the correct thickness in a rolling mill. A technician watches the rolling mill sensors to verify that the pressure on the slab is proper in order to maintain a consistent thickness. Sensors can indicate if the pressure is too high or too low, and the technician can change the rollers to apply more or less pressure as needed. After that, it's coiled and delivered to a cold rolling mill. The foil is doubled in the cold rolling machine and rolled to the desired thickness to avoid breaking due to its thinness. Light, oxygen, moisture, and germs are all blocked by aluminum foil. As a result, foil is commonly utilized in food and pharmaceutical packaging. It's also used to manufacture aseptic packaging, which allows perishable foods to be stored without refrigeration. There are two sides to aluminum foil: a shiny side and a matte side. When the aluminum is rolled in the final pass, the shiny side is created. Rollers with a fine enough gap to roll a single sheet of foil are difficult to come by. Two sheets are rolled at the same time for the last pass, doubling the thickness of the roll. The two interior surfaces are matte, whereas the two exterior surfaces are lustrous when the sheets are separated later.
Share Your Requirements
For a Quick response, Please fill up the details below.
About Us | Sitemap | Become Seller | Blog | Customer Care | Careers | Exhibitions
Privacy Policy | Terms & Conditions | Refund Policy | Replacement | Cancellation | Shipping | Cookies Policy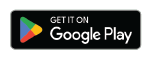 Hot Searched Keywords
Water Treatment & Purification Plant | Liquid Packaging Machinery | Pumps, Pumping Machines & Spares | Conveyor Systems & Components | Fast Food & Beverages Machinery | Industrial Coolers, Blowers & Fans | Mechanical Parts & Spares | PVC, LDPE, HDPE & Plastic Sheets | Strapping & Sealing Machines | Building & Construction Machines | Machines & Equipments | Testing & Measuring Equipments | Automobile, Parts & Spares | Plastic Work & Processing Machines | Industrial Plants & Machinery | Hand & Machine Tools | Lab Instrument | Milling & Grinding Tools | Cutting Machines & Equipment | Prefabricated Houses & Structures | Doors & windows | Solar & Renewable Energy Products | Steel Bars, Rods, Plates & Sheets | Stainless Steel Product | Marble, Granite & Stones | Cement and Concrete | Door, Window Handles & Knockers | Steel Pipes and Tubes | Lifting Hooks, Chains & Clamps | Metal Pipe & Plumbing Fittings | Metals, Alloys & Minerals | Chapati Machine | Display and Service Counters | Burners & Cooktop | Tea & Coffee Machine | Water Boiler | Food Processing Plants & Machinery | Commercial Kitchen Products | Bakery Machinery | Sweet Making Machine | Kitchen Tables | Food Processing Equipments | Cold Room | Blast Freezer | Chiller | Insulators & Insulation Materials | Refrigeration Spares | Khoya Mawa Making Machine | Dairy Machinery | Air Conditioning Spares | Laboratory Equipments | Hospital Equipment Product | Health Club Services | Laptops & Desktop | Electronics Components and Supplies | Consumer Electronics | Heater, Thermostat & Heating Devices | CCTV, Surveillance Systems and Parts | Biometrics & Access Control Devices | Security, Safety System & Service | Home Appliance Products | Batteries & Charge Storage Devices | Handicrafts & Decorative | Modular kitchen | Commercial Furniture | Home Textile & Furnishing | Swimming Pool & Water Sport Goods
Copyrights © 2022 Aajjo.com. All Rights Reserved.