Guide Block
The Guide Block is a device or equipment that helps reduces efforts in the movement of any weight and provides linear motion to them. It helps to reduce friction between the two surfaces and thus allows ease of movement. The device not only helps in movement but also joins those two surfaces without touching them; hence won't harm the outer layer. The Guide Block Manufacturers differentiate them by their varieties and, according to that, decide prices. Several alloys, metals, and fibres are used to manufacture these blocks. The manufacturing process makes these blocks durable; they are rust, corrosion, rot, and stress-proof. The working mechanism of these blocks uses ball-bearing; these are small galvanized balls that reduce friction and work in the movement. The working of these blocks uses lots of science. The Guide Block Prices are highly affordable as per their workability. Their function and uses are vast, and so are their demands. They provide ease in handling heavy weights, linear motions, machine operations, etc. They are generally of two types, Rolling and sliding Blocks. As their name suggests, these differences are based on their motions. The equal loading in all four directions and enough preload provide rigidity to these Guide Blocks. There are price-efficient if compared with their efficiency. These specifications make them a demandable product in the market. Several Guide Block Supplier sells their product at different pricing. If you find these blocks suitable for you and want to buy at healthy prices, please check out the below-listed premium quality product at fantastic pricing.
Share Your Requirements
For a Quick response, Please fill up the details below.
About Us | Sitemap | Become Seller | Blog | Customer Care | Careers | Exhibitions
Privacy Policy | Terms & Conditions | Refund Policy | Replacement | Cancellation | Shipping | Cookies Policy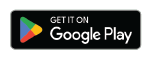 Hot Searched Keywords
Water Treatment & Purification Plant | Liquid Packaging Machinery | Pumps, Pumping Machines & Spares | Conveyor Systems & Components | Fast Food & Beverages Machinery | Industrial Coolers, Blowers & Fans | Mechanical Parts & Spares | PVC, LDPE, HDPE & Plastic Sheets | Strapping & Sealing Machines | Building & Construction Machines | Machines & Equipments | Testing & Measuring Equipments | Automobile, Parts & Spares | Plastic Work & Processing Machines | Industrial Plants & Machinery | Hand & Machine Tools | Lab Instrument | Milling & Grinding Tools | Cutting Machines & Equipment | Prefabricated Houses & Structures | Doors & windows | Solar & Renewable Energy Products | Steel Bars, Rods, Plates & Sheets | Stainless Steel Product | Marble, Granite & Stones | Cement and Concrete | Door, Window Handles & Knockers | Steel Pipes and Tubes | Lifting Hooks, Chains & Clamps | Metal Pipe & Plumbing Fittings | Metals, Alloys & Minerals | Chapati Machine | Display and Service Counters | Burners & Cooktop | Tea & Coffee Machine | Water Boiler | Food Processing Plants & Machinery | Commercial Kitchen Products | Bakery Machinery | Sweet Making Machine | Kitchen Tables | Food Processing Equipments | Cold Room | Blast Freezer | Chiller | Insulators & Insulation Materials | Refrigeration Spares | Khoya Mawa Making Machine | Dairy Machinery | Air Conditioning Spares | Laboratory Equipments | Hospital Equipment Product | Health Club Services | Laptops & Desktop | Electronics Components and Supplies | Consumer Electronics | Heater, Thermostat & Heating Devices | CCTV, Surveillance Systems and Parts | Biometrics & Access Control Devices | Security, Safety System & Service | Home Appliance Products | Batteries & Charge Storage Devices | Handicrafts & Decorative | Modular kitchen | Commercial Furniture | Home Textile & Furnishing | Swimming Pool & Water Sport Goods
Copyrights © 2022 Aajjo.com. All Rights Reserved.