Khoya / kharra Making Machine
Get Khoya Making Machine with best featurers & affordable prices, Manufacturers & Sellers In IndiaKhoya or Mawa is a dairy product that originated in the Indian subcontinent and is commonly used in Indian cuisine. It's created using either dried whole milk or milk that's been thickened in an open iron pan. It has less moisture than traditional fresh cheeses like ricotta. Khoya is used to create almost 80% of all sweets in India. Khoya is also utilized in the preparation of halwa and ice cream. In India, everyone likes sweets, thus we can find a sweet shop on any small street. A must-have ingredient that is made after boiling the milk is necessary to make genuine sweet Khoya. Khoya is still made by hand by confectioners, however there are machines that can prepare it on a huge scale. A machine called a Khoya making machine is available on the market to make Khoya. It can be changed to suit your needs. 50 litres, 100 litres, 120 litres, and 150 litres are the capacity options. You can order as many litre machines as you want to make Khoya from milk. There are several options for the Khoya machine on the market, including stainless steel, iron, and mix. You can choose the machine according to your budget. The cost of a Khoya machine is determined by its capacity. Typically, the machine is composed of common steel and iron. As a result, the machine's price is controlled by the steel or iron grade employed. You can customize it to fit your budget and needs. When it comes to functionality, the machine can run on either gas or gasoline and has a low fuel consumption rate. For proper operation, it should be operated by a skilled professional. Mechanization simplified previously difficult tasks in the farm and dairy industries. As a result, the products are meticulously processed in order to preserve milk and its products while also maintaining the milk standard. These machines are constructed of the most durable and easy-to-maintain materials available. When used properly, the same equipment helps to reduce the spread of infections that are common on farms. Obtaining automatic devices will also lower the amount of time and money spent if labor is engaged on a large scale. Since the Khoya making machine is cost-effective for farmers when labor costs are cut off because of its use, for example, for a large dairy farm, it takes more than 20 people to function well, but just a handful of workers are needed for this machine's operation. This machine reduces people's reliance on manual labor. This technology also reduces stress on the animals, resulting in better animal health and a higher-quality dairy harvest. This machine also works five times faster than a manual, resulting in increased milk production and, ultimately, profits. So if you've decided to purchase a brand new Khoya making machine, this Aajjo.com offers you the best you can get.
Share Your Requirements
For a Quick response, Please fill up the details below.
About Us | Sitemap | Become Seller | Blog | Customer Care | Careers | Exhibitions
Privacy Policy | Terms & Conditions | Refund Policy | Replacement | Cancellation | Shipping | Cookies Policy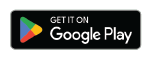 Hot Searched Keywords
Water Treatment & Purification Plant | Liquid Packaging Machinery | Pumps, Pumping Machines & Spares | Conveyor Systems & Components | Fast Food & Beverages Machinery | Industrial Coolers, Blowers & Fans | Mechanical Parts & Spares | PVC, LDPE, HDPE & Plastic Sheets | Strapping & Sealing Machines | Building & Construction Machines | Machines & Equipments | Testing & Measuring Equipments | Automobile, Parts & Spares | Plastic Work & Processing Machines | Industrial Plants & Machinery | Hand & Machine Tools | Lab Instrument | Milling & Grinding Tools | Cutting Machines & Equipment | Prefabricated Houses & Structures | Doors & windows | Solar & Renewable Energy Products | Steel Bars, Rods, Plates & Sheets | Stainless Steel Product | Marble, Granite & Stones | Cement and Concrete | Door, Window Handles & Knockers | Steel Pipes and Tubes | Lifting Hooks, Chains & Clamps | Metal Pipe & Plumbing Fittings | Metals, Alloys & Minerals | Chapati Machine | Display and Service Counters | Burners & Cooktop | Tea & Coffee Machine | Water Boiler | Food Processing Plants & Machinery | Commercial Kitchen Products | Bakery Machinery | Sweet Making Machine | Kitchen Tables | Food Processing Equipments | Cold Room | Blast Freezer | Chiller | Insulators & Insulation Materials | Refrigeration Spares | Khoya Mawa Making Machine | Dairy Machinery | Air Conditioning Spares | Laboratory Equipments | Hospital Equipment Product | Health Club Services | Laptops & Desktop | Electronics Components and Supplies | Consumer Electronics | Heater, Thermostat & Heating Devices | CCTV, Surveillance Systems and Parts | Biometrics & Access Control Devices | Security, Safety System & Service | Home Appliance Products | Batteries & Charge Storage Devices | Handicrafts & Decorative | Modular kitchen | Commercial Furniture | Home Textile & Furnishing | Swimming Pool & Water Sport Goods
Copyrights © 2022 Aajjo.com. All Rights Reserved.