Sweet display counter, A counter display can be developed as a standalone unit or as part of a comprehensive shop concept. It is more and more common for counter displays Read More...
Aaradhya industries
GST No - 08ABDFA6275B1ZO
Plot No. 60-A, nand Gaon Colony, Niwaru Road, Jhotwara, Jaipur-302012
General Details
Model
Sweet display counter
Size
NA
Material
NA
---
---
we "Aaradhya Industries" are a dependable and famous Manufacturer, Trader & Service Provider of a broad range of Commercial Kitchen Equipment, Exhaust Hood, Gas Regulator, Display Counters, Gas Pipeline Fitting Services & Much More. We are a Partnership firm, which is located in Jaipur (Rajasthan, India). We provide these products in diverse specifications to attain the complete satisfaction of the clients. Further, our strong logistic support makes sure that these products are delivered within the promised time-frame. In addition to this, we are also involved in offering best-in-class Gas Pipeline Fitting Service to our esteemed clients. Under the supervision of our mentor "Mr. Manish Khandelwal", we have gained huge clientele in our country.
Read More...
Aaradhya industries
Plot No. 60-A, nand Gaon Colony, Niwaru Road, Jhotwara, Jaipur-302012
Send your enquiry to supplier
People also ask
02/09/2019
If you are running a bakery or shop and want to attract more customers as well as offer them a huge variety of foods, you should consider having food display counter. More info...
About Us | Sitemap | Become Seller | Blog | Customer Care | Careers | Exhibitions
Privacy Policy | Terms & Conditions | Refund Policy | Replacement | Cancellation | Shipping | Cookies Policy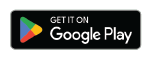 Hot Searched Keywords
Air Conditioning | Refrigeration | Commercial Kitchen | Hospital Equipments | Dairy Equipments | Security | Home Appliances | Furniture | Electrical | Service | Electronics | Other | Machinery | building construction | Information Technology | Ayurvedic & Herbal Product | Apparel, Clothing & Garments | Bags, Handbags, Luggage Bags, Belts, Wallets and Accessories | Fashion Accessories & Gear | Paper & Paper Products | Telecom Products, Equipment & Supplies | Cosmetics & Personal Care | Education Classes | Sports Goods, Toys & Games
Copyrights © 2022 Aajjo.com. All Rights Reserved.