Fully Automatic Noodles Making Machine
Machine Power : 0-40 kw
Machine Type: 1- Stage
Warranty : 1 year
Cutter Size : 1.2 to 5.0 mm
More Specification(s)
Pasta machines work by flattening pasta dough in between two metal rollers. The distance between the two rollers can be adjusted, which helps to control the thickness Read More...
V L machinery
64/4/1, Rohtak Rd, Mundka Industrial Area, Mundka, New Delhi, Delhi 110041
General Detail
Model
Fully Automatic Noodles Making Machine
Machine Type
1- Stage
Capacity
200 kg /h
Material
M. Steel
Others
Output
100-200 kg/hr
Features
Automatic
Machine Power
0-40 kw
Voltage
220 V
Phase
Single phase
Motor Power
3HP
Shelf Life
5 to 10 year
Roller Shatter Length
10 inch
Number Of Roller
10
Number Of Bearing
28
Cutter Size
1.2 to 5.0 mm
Warranty
1 year
Roller Width
140 to 160 mm
I Deal In
New Only
---
Description
Automatic fresh noodle making machine is professional for dough sheet pressing, noodle forming and cutting, which also have the function of automatic hanging. This equipment can also be put into noodle production line to use, which can connect with drying line. Whole process can be finished automatically, highly effective as well as non stop continuous noodles Making process. As to the noodle molding knifes, we can customize the forming width of knifes according to customers exact demands; The knifes can be changed to get the noodles with different size easily when needed. WORKING FLOW Mixed flour Dough Sheet Pressing Noodle Forming Cutting ADVANTAGES 1) Full steel gear transmission, full bearing, small dimension and compact structure; 2) Automatic conveying during whole process, forming for one time, automatic cutting and hanging on rod and rising; 3) Chain sprocket transmission, long service life and easy maintenance, labor-saving; 4) Combined type rolling, uniform feeding; 5) Noodles making machine is fitted with heavy duty mild steel fabricated structure; 6) Easy operation, rapid production, and the thickness of noodles is adjustable; 7) Advanced Design and Sanitary 8) Special alloy steel / cast iron gears minimize both friction and noise, providing quiet operation. TechnicalData The width of Facets350mmThe main roll size140*350mmCapacity350kg/hPower4KWWeight1200kgDimension3200*780*1370mmFinal product:Fresh noodle.three Noodles cutter knives for free FAQ 1. What is the voltage/phase for this machine? -- Normally the voltage is 220V/50Hz/single phase or 380V/50Hz/three Phase. But it can be customized according to your demand. 2. What about the package? -- We pack machines use standard exporting wooden case, which can help machine get better protection while transporting. 3. How long is the guarantee period -- We promise guarantee period half of one year for non-human damage factor. 4 How should I do if meet some trouble while using -- Don't worry. It is our pleasure to provide support to you. We can take video for showing how to solve the problem, and write detail resolution to you.
---
V L machinery
64/4/1, Rohtak Rd, Mundka Industrial Area, Mundka, New Delhi, Delhi 110041
Send your enquiry to supplier
People also ask
30/08/2022
A Noodle Making Machine has various advantages and you need to understand various factors while selecting them. It is available in many types producing different kinds of noodles according to the user requirements. This can be a very helpful machine if you belong to the food and beverage industry. More info...
About Us | Sitemap | Become Seller | Blog | Customer Care | Careers | Exhibitions
Privacy Policy | Terms & Conditions | Refund Policy | Replacement | Cancellation | Shipping | Cookies Policy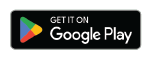 Hot Searched Keywords
Water Treatment & Purification Plant | Liquid Packaging Machinery | Pumps, Pumping Machines & Spares | Conveyor Systems & Components | Fast Food & Beverages Machinery | Industrial Coolers, Blowers & Fans | Mechanical Parts & Spares | PVC, LDPE, HDPE & Plastic Sheets | Strapping & Sealing Machines | Building & Construction Machines | Machines & Equipments | Testing & Measuring Equipments | Automobile, Parts & Spares | Plastic Work & Processing Machines | Industrial Plants & Machinery | Hand & Machine Tools | Lab Instrument | Milling & Grinding Tools | Cutting Machines & Equipment | Prefabricated Houses & Structures | Doors & windows | Solar & Renewable Energy Products | Steel Bars, Rods, Plates & Sheets | Stainless Steel Product | Marble, Granite & Stones | Cement and Concrete | Door, Window Handles & Knockers | Steel Pipes and Tubes | Lifting Hooks, Chains & Clamps | Metal Pipe & Plumbing Fittings | Metals, Alloys & Minerals | Chapati Machine | Display and Service Counters | Burners & Cooktop | Tea & Coffee Machine | Water Boiler | Food Processing Plants & Machinery | Commercial Kitchen Products | Bakery Machinery | Sweet Making Machine | Kitchen Tables | Food Processing Equipments | Cold Room | Blast Freezer | Chiller | Insulators & Insulation Materials | Refrigeration Spares | Khoya Mawa Making Machine | Dairy Machinery | Air Conditioning Spares | Laboratory Equipments | Hospital Equipment Product | Health Club Services | Laptops & Desktop | Electronics Components and Supplies | Consumer Electronics | Heater, Thermostat & Heating Devices | CCTV, Surveillance Systems and Parts | Biometrics & Access Control Devices | Security, Safety System & Service | Home Appliance Products | Batteries & Charge Storage Devices | Handicrafts & Decorative | Modular kitchen | Commercial Furniture | Home Textile & Furnishing | Swimming Pool & Water Sport Goods
Copyrights © 2022 Aajjo.com. All Rights Reserved.