Three Phase Greaves Power 2.5 KVA Diesel Generator
We are manufacturers suppliers Greaves manufactures a wide range of best generator sets including diesel engine generator, industrial diesel generators Read More...
GMDT Marine & Industrial Engineering Pvt. Ltd.
GST No - 24AAGCG8566L1Z2
501, jaihind h n safal, BESIDE NEWYORK TOWER, THALTEJ CROSS ROAD, THALTEJ, Ahmedabad, Gujarat, 380054
General Detail
Model
Three Phase Greaves Power 2.5 KVA Diesel Generator
Others
Fuel Type
Diesel
Phase
Three Phase
Power
2.5 kVA
Speed
1500 rpm
Usage
Industrial
Voltage
440 V
---
Description
Alternator Type 2 Pole, Rotating field
Battery Capacity 35 AH
Brand Greaves Power
Compression Ratio 18.1
Displacement 0.51 L
Engine Model LDA 510 1B1(1510)
Engine Type Air cooled
Genset Model GPA II - 2.5
Maximum Allowable Back Pressure 4.5 kPa
Power (KVA) 2.5
Weight 280 kg
Number of Cylinders Single
Recommended Oil Grade Greaves Maxtherm, API CF4
Rated RPM 3000
Alternator Exciter Type Brush-less
Alternator Voltage Regulator Capacitor
Alternator Insulation Class H
Temperature Rise 125 Deg. C
Alternator Bearing 1 (sealed)
Alternator Coupling Conical Shaft, close coupled, SAE J609B
Voltage Regulation +5 % to 10% (no load to full load)
One Step Load Acceptance 100% of rating
Bore and Stroke 85 x 90 mm
Dimensions 1110 x 750 x 800 mm (without wheel), 1110 x 750 x 863 mm (with wheel)
Over Speed Trip RPM 3200
Genset Output KVA per KW 2.5 /2
Engine Rating or Max Power at Rated RPM in KW or BHP 6.1 (8.3)
Genset Rating Prime Power
Governer Type Mechanical
Static Battery Charger 12 VDC
Current 10 A
Battery Voltage 12 VDC
Lub Oil Sump Capacity 1.75 L
Oil Change Period 300 hrs
Oil Consumption Less than or equal to 0.1 % SFC
Features:
Unit Injection Mechanical Pump
Mechanical governor
Air cooled
Filters- Fuel, Lube oil
Oil bath air filter
Suitable for the single bearing alternator
Starting motor-Electric, standard battery charger
First fill lube oil
Alternator-Linz / Crompton / NSM, brushless Capacitor alternator
Brushless alternator
Self-excited, AVR / Capacitor-regulated
Class 'H' insulation
Salient pole revolving field
Single bearing
Acoustic enclosure-Powder coated High-Quality weatherproof Canopy. Engine alternator assembly mounted on AVM with Silencer and S.S exhaust bellow suitably optimized to meet stringent sound emission standards as laid down by MOEF /High-Quality
With Blower forced Ventilation
Base rail with draw-out type fuel tank is provided with a drain plug, air Vent inlet and outlet connections, level indicator, manhole etc.
Greaves Power Advantages:
Rugged & Low maintenance cost proven engine over decades
Easy availability Of Spare parts across the country
Higher HP Engine for Better reliability
Better block Load capability
Extended warranty of 1.5 years
Liberal Design for Easy accessibility, maintenance & better Cooling
Silent Genset with Residential-Type Silencer
Power Plug Socket for easy power at householdapplication
Features:
Compact and microprocessor-based fully configurable control Unit
4 line LCD display
The unique integrated DG set controller
---
GMDT Marine & Industrial Engineering Pvt. Ltd.
501, jaihind h n safal, BESIDE NEWYORK TOWER, THALTEJ CROSS ROAD, THALTEJ, Ahmedabad, Gujarat, 380054
Send your enquiry to supplier
About Us | Sitemap | Become Seller | Blog | Customer Care | Careers | Exhibitions
Privacy Policy | Terms & Conditions | Refund Policy | Replacement | Cancellation | Shipping | Cookies Policy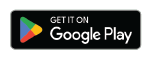 Hot Searched Keywords
Water Treatment & Purification Plant | Liquid Packaging Machinery | Pumps, Pumping Machines & Spares | Conveyor Systems & Components | Fast Food & Beverages Machinery | Industrial Coolers, Blowers & Fans | Mechanical Parts & Spares | PVC, LDPE, HDPE & Plastic Sheets | Strapping & Sealing Machines | Building & Construction Machines | Machines & Equipments | Testing & Measuring Equipments | Automobile, Parts & Spares | Plastic Work & Processing Machines | Industrial Plants & Machinery | Hand & Machine Tools | Lab Instrument | Milling & Grinding Tools | Cutting Machines & Equipment | Prefabricated Houses & Structures | Doors & windows | Solar & Renewable Energy Products | Steel Bars, Rods, Plates & Sheets | Stainless Steel Product | Marble, Granite & Stones | Cement and Concrete | Door, Window Handles & Knockers | Steel Pipes and Tubes | Lifting Hooks, Chains & Clamps | Metal Pipe & Plumbing Fittings | Metals, Alloys & Minerals | Chapati Machine | Display and Service Counters | Burners & Cooktop | Tea & Coffee Machine | Water Boiler | Food Processing Plants & Machinery | Commercial Kitchen Products | Bakery Machinery | Sweet Making Machine | Kitchen Tables | Food Processing Equipments | Cold Room | Blast Freezer | Chiller | Insulators & Insulation Materials | Refrigeration Spares | Khoya Mawa Making Machine | Dairy Machinery | Air Conditioning Spares | Laboratory Equipments | Hospital Equipment Product | Health Club Services | Laptops & Desktop | Electronics Components and Supplies | Consumer Electronics | Heater, Thermostat & Heating Devices | CCTV, Surveillance Systems and Parts | Biometrics & Access Control Devices | Security, Safety System & Service | Home Appliance Products | Batteries & Charge Storage Devices | Handicrafts & Decorative | Modular kitchen | Commercial Furniture | Home Textile & Furnishing | Swimming Pool & Water Sport Goods
Copyrights © 2022 Aajjo.com. All Rights Reserved.