O general vrf air conditioning system, Capacity: 5-50 Hp
VRF system are inverter based technology compressor, highly sophisticate and premium technology air conditioning system with ability of expansion of modulars Read More...
SETHI & SETHI "S CORPORATION
GST No - 09AXMPS9254K1ZH
Near Scholars Home, Ballupur Chowk, Rajpur Road Jakhan, Dehradun-248001, Uttarakhand, India
General Details
Model
O general vrf air conditioning system, Capacity: 5-50 Hp
Star Rating
NA
Tonnage (TR)
NA
Cooling Capacity (Btu/hr)
NA
Electrical Power Supply
Power Supply
NA
Technical Specification
Compressor Model
NA
Compressor Type
NA
Compressor Make
NA
Refrigerant Gas Specification
NA
Packing Delivery& Taxes
Despatch time after releasing the order
NA
Road Permit Or Way Form
NA
Type of packing
NA
Others
Capacity
5-50 Hp
Frequency
50-60 Hz
Voltage
220-240 V
Air Flow
16000 m3/h
---
Description
Product Description
Variable Refrigerant Flow SystemMulti Air Conditioning System for Buildings
Large Capacity Multi VRF System
Dc Inverter Control Compressor
Long Piping System Design
High Efficiency Refrigerant R410A
All for Comfort
Smart and cutting edge design
Extensive lineup from 8HP to 48HP in 2HP increment
Connectable indoor unit capacity ratio up to 150%
High Efficiency Operating System
EER/COP has been significantly improved by unique inverter
technology and refrigerant control technology
Compact Design
The outdoor unit size has been significantly reduced by optimizing of equipment.
This allows for a reduction in the required installation area floor space.
Installation Flexibility
Total pipe length of 1,000m and 150m actual pipe length.
From small to large buildings,any application can be supported.
User Friendly Central Control
Diverse building air conditioning control functions can be controlled
easily by central air conditioning control.
High Efficiency OperationAdvanced system considers high efficiency operationEnergy saving technology that boosted operation efficiency Design Versatility
V-II systems can be applied to a wide variety of Building applications due to the reduced outdoor unit size and piping length capabilities
Overall piping length 1,000m
World's top class overall piping length of 1,000m allows for application in a wide variety buildings
High ReliabilityHigh reliability considering long-term safety and confidenceLife-extending operationEasy Installation
From transportation of the product to address setting for commissioning, significant improvements have been made which reduce the cost of installation.
Light weight Easily craned using lifting belt hooks
Design of outdoor unit allows for lifting straps to be used
Can be transported in a small elevator Transporting by forklift
Transport with forklift is possible
Comfort and Convenience
Low noise, easy operational settings, and comfortable temperature adjustment allows for V-II systems to be used in building air conditioning applications.
Quiet operation
Low noise mode
Two low noise modes can be selected automatically by quiet priority setting and capacity priority setting depending on the usage environment and outside temperature load.
Easy Service & Maintenance
Designed for Quick Service response, Easy maintenance and Troubleshooting
---
SETHI & SETHI "S CORPORATION
Near Scholars Home, Ballupur Chowk, Rajpur Road Jakhan, Dehradun-248001, Uttarakhand, India
Send your enquiry to supplier
People also ask
31/12/2016
VRF HVAC systems use less energy for several reasons. More info...
07/10/2019
Variable refrigerant flow (VRF) systems vary the flow of refrigerant to indoor units supported demand. More info...
15/05/2021
Air conditioning, also known as A/C, air conditioner, is the process of controlling the moisture content of air – that is humidity, as well as removing dust in some cases of the air within a vehicle or building to achieve a more contented interior environment More info...
About Us | Sitemap | Become Seller | Blog | Customer Care | Careers | Exhibitions
Privacy Policy | Terms & Conditions | Refund Policy | Replacement | Cancellation | Shipping | Cookies Policy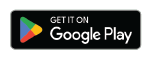 Hot Searched Keywords
Water Treatment & Purification Plant | Liquid Packaging Machinery | Pumps, Pumping Machines & Spares | Conveyor Systems & Components | Fast Food & Beverages Machinery | Industrial Coolers, Blowers & Fans | Mechanical Parts & Spares | PVC, LDPE, HDPE & Plastic Sheets | Strapping & Sealing Machines | Building & Construction Machines | Machines & Equipments | Testing & Measuring Equipments | Automobile, Parts & Spares | Plastic Work & Processing Machines | Industrial Plants & Machinery | Hand & Machine Tools | Lab Instrument | Milling & Grinding Tools | Cutting Machines & Equipment | Prefabricated Houses & Structures | Doors & windows | Solar & Renewable Energy Products | Steel Bars, Rods, Plates & Sheets | Stainless Steel Product | Marble, Granite & Stones | Cement and Concrete | Door, Window Handles & Knockers | Steel Pipes and Tubes | Lifting Hooks, Chains & Clamps | Metal Pipe & Plumbing Fittings | Metals, Alloys & Minerals | Chapati Machine | Display and Service Counters | Burners & Cooktop | Tea & Coffee Machine | Water Boiler | Food Processing Plants & Machinery | Commercial Kitchen Products | Bakery Machinery | Sweet Making Machine | Kitchen Tables | Food Processing Equipments | Cold Room | Blast Freezer | Chiller | Insulators & Insulation Materials | Refrigeration Spares | Khoya Mawa Making Machine | Dairy Machinery | Air Conditioning Spares | Laboratory Equipments | Hospital Equipment Product | Health Club Services | Laptops & Desktop | Electronics Components and Supplies | Consumer Electronics | Heater, Thermostat & Heating Devices | CCTV, Surveillance Systems and Parts | Biometrics & Access Control Devices | Security, Safety System & Service | Home Appliance Products | Batteries & Charge Storage Devices | Handicrafts & Decorative | Modular kitchen | Commercial Furniture | Home Textile & Furnishing | Swimming Pool & Water Sport Goods
Copyrights © 2022 Aajjo.com. All Rights Reserved.