Product Material with Specification: Stainless Steel Work Benches with Splash Back.
Model: WORK TABLE
More Specification(s)
Stainless Steel WORK TABLE | Working Table | Stainless Steel Work Benches Latest Prices Manufacturer & Supplier in India Read More...
A.K.METALS

Trusted
GST No - 19AAQFA0541A1ZV
Mohan Ghosh Road, Bonhooghly, Kolkata- 700103
General Details
Model
WORK TABLE
Technical Specifications
Product Material with Specification
Stainless Steel Work Benches with Splash Back.
Tubular Legs
NA
Packing Delivery& Taxes
Despatch time after releasing the order
NA
Road Permit Or Way Form
NA
---
Description
Product Specification:
• Stainless Steel Work Benches with Splash Back.
• Stainless steel bowl sink unit.
• High durability.
---
A.K. Metals, we are the specialized and Leading Manufacturer, Suppliers and Consultant of Commercial Kitchen Equipment's (both Electrical & Gas Operated) for Hotels, Resorts, Industries, Hospitals, Bakeries & a complete range of Cooling and Ventilation Equipment. We Manufacture any volume of requirements with the assurance of best Quality and give consultancy for making your kitchen "More Than Kitchen". Read More...
About Us | Sitemap | Become Seller | Blog | Customer Care | Careers | Exhibitions
Privacy Policy | Terms & Conditions | Refund Policy | Replacement | Cancellation | Shipping | Cookies Policy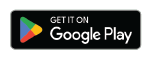 Hot Searched Keywords
Air Conditioning | Refrigeration | Commercial Kitchen | Hospital Equipments | Dairy Equipments | Security | Home Appliances | Furniture | Electrical | Service | Electronics | Other | Machinery | building construction | Information Technology | Ayurvedic & Herbal Product | Apparel, Clothing & Garments | Bags, Handbags, Luggage Bags, Belts, Wallets and Accessories | Fashion Accessories & Gear | Paper & Paper Products | Telecom Products, Equipment & Supplies | Cosmetics & Personal Care | Education Classes | Sports Goods, Toys & Games
Copyrights © 2022 Aajjo.com. All Rights Reserved.