Minimum Order Quantity : 1
Brand : CREATURE INDUSTRY
Country of Origin : Made in India
Model: Solid Ink Coding Machine
More Specification(s)
Product Description: Adopt photoelectric mechanism technology, automatic temperature control, auto counting, adjustable print position; Adopt solid-ink coding, ... Read More...
Creature Industry

Star Performer
GST No - 09DXZPB4724B1ZC
Krishna Nagar
General Details
Model
Solid Ink Coding Machine
Others
Brand
CREATURE INDUSTRY
Country of Origin
Made in India
Minimum Order Quantity
1
---
Description
Delivery Time READY STOCK
Packaging Details AS PER REQUIRED
---
Creature Industry, founded in 2017, is a well-known manufacturer and supplier of a wide range of Automatic Pouch Packing Machine, Masala Packing Machine, Commercial Atta Chakki Machine, Masala Grinding Machine, Pizza Oven, and so on. All of our manufactured products meet global quality requirements. Our products are made from quality approved materials that are obtained from genuine vendors in the market. With the assistance of our partners, we are able to supply these products in a variety of specifications within the time frame specified. Because of their longevity, beautiful finish, and sturdiness, these products are in high demand.
Since we are a client-centric firm, we strive to maximize the level of satisfaction of our esteemed clients. As a result, we make certain that exceptional quality items are available to customers at market-leading costs.
Read More...
People also ask
25/08/2022
The Inkjet Batch Coding Machine works very efficiently to print batch codes on products. It can imprint on a large variety of products to improve their traceability and maintain complete data. By using this device, we can easily keep track of the whole manufacturing and distribution process. More info...
About Us | Sitemap | Become Seller | Blog | Customer Care | Careers | Exhibitions
Privacy Policy | Terms & Conditions | Refund Policy | Replacement | Cancellation | Shipping | Cookies Policy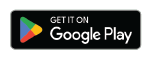 Hot Searched Keywords
Water Treatment & Purification Plant | Liquid Packaging Machinery | Pumps, Pumping Machines & Spares | Conveyor Systems & Components | Fast Food & Beverages Machinery | Industrial Coolers, Blowers & Fans | Mechanical Parts & Spares | PVC, LDPE, HDPE & Plastic Sheets | Strapping & Sealing Machines | Building & Construction Machines | Machines & Equipments | Testing & Measuring Equipments | Automobile, Parts & Spares | Plastic Work & Processing Machines | Industrial Plants & Machinery | Hand & Machine Tools | Lab Instrument | Milling & Grinding Tools | Cutting Machines & Equipment | Prefabricated Houses & Structures | Doors & windows | Solar & Renewable Energy Products | Steel Bars, Rods, Plates & Sheets | Stainless Steel Product | Marble, Granite & Stones | Cement and Concrete | Door, Window Handles & Knockers | Steel Pipes and Tubes | Lifting Hooks, Chains & Clamps | Metal Pipe & Plumbing Fittings | Metals, Alloys & Minerals | Chapati Machine | Display and Service Counters | Burners & Cooktop | Tea & Coffee Machine | Water Boiler | Food Processing Plants & Machinery | Commercial Kitchen Products | Bakery Machinery | Sweet Making Machine | Kitchen Tables | Food Processing Equipments | Cold Room | Blast Freezer | Chiller | Insulators & Insulation Materials | Refrigeration Spares | Khoya Mawa Making Machine | Dairy Machinery | Air Conditioning Spares | Laboratory Equipments | Hospital Equipment Product | Health Club Services | Laptops & Desktop | Electronics Components and Supplies | Consumer Electronics | Heater, Thermostat & Heating Devices | CCTV, Surveillance Systems and Parts | Biometrics & Access Control Devices | Security, Safety System & Service | Home Appliance Products | Batteries & Charge Storage Devices | Handicrafts & Decorative | Modular kitchen | Commercial Furniture | Home Textile & Furnishing | Swimming Pool & Water Sport Goods
Copyrights © 2022 Aajjo.com. All Rights Reserved.