Stainless Steel Cold Room Rack
The Cold Storage Rack is another variant of the Adjustable Pallet Racking system. This system allows pallets to be stored a little deeper into the aisle while still. Read More...
SYNERGY TECHNICS
General Details
Product Model
Stainless Steel Cold Room Rack
Application of rack
NA
Material of rack
NA
No. of Shelves
NA
Shelves are fixed or adjustable
NA
Rack approx load bearing capacity
NA
Capacity
NA
Packing Delivery & Taxes
Packing Type
NA
Despatch time after releasing the order
NA
Road Permit Or Way Form
NA
Others
Material
SS304
Color
Stainless Steel
Usage/Application
Commercial
Grade
SS304
I Deal In
New Only
---
---
About Us | Sitemap | Become Seller | Blog | Customer Care | Careers | Exhibitions
Privacy Policy | Terms & Conditions | Refund Policy | Replacement | Cancellation | Shipping | Cookies Policy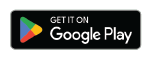 Hot Searched Keywords
Air Conditioning | Refrigeration | Commercial Kitchen | Hospital Equipments | Dairy Equipments | Security | Home Appliances | Furniture | Electrical | Service | Electronics | Other | Machinery | building construction | Information Technology | Ayurvedic & Herbal Product | Apparel, Clothing & Garments | Bags, Handbags, Luggage Bags, Belts, Wallets and Accessories | Fashion Accessories & Gear | Paper & Paper Products | Telecom Products, Equipment & Supplies | Cosmetics & Personal Care | Education Classes | Sports Goods, Toys & Games
Copyrights © 2022 Aajjo.com. All Rights Reserved.