About us
Since its inception in the year 2012, "Possible Machines" has been providing excellent quality Construction and Brick Making Machines. Providing best-in-class machines to a wide range of customers has been our specialty as a construction machinery manufacturer.
Our products include Fly Ash Brick Making Machines, Block Making Machines, Mixer Equipments, Sand Filter Machines, Special Purpose Machines, Tile Making Machines, Stone Processing Machines, PVC Rubber Mould, Conveyor Belts, CLC block making plants and many more.
With today's dynamic business conditions, our offered products have been accepted due to their excellent quality, high efficiency, precision operationality, high productivity, and smooth finishing. Each step of production is atomized so that our clients do not have to worry about production stresses, so they can concentrate on expanding their businesses
Tell us your Requirements
Why us
Various steps of the production process are compliant with ISO standards at Possible Machines. Additional quality checks are conducted before the machines are delivered to the customer, such as harsh testing and continuous use of the machine.
With a solid infrastructure, we are equipped to ensure the timely completion of the entire manufacturing process for our organization.
Our strong position in the market has been attributed to a number of factors, including:
● Highly efficient machines
● Wide distribution network
● Advanced infrastructure unit
● Ethical business policies
● On-time delivery
● Client-centric approach
Our production department is equipped with modern machinery and equipment that makes it possible for us to meet the bulk requirements of our clients in a timely manner.
Contact Us
Address:L-27, BEHIND ASHWAMEGH VAJANKATA, MIDC, AMBAD, NASHIK, Nashik, Maharashtra, 422010
Phone:
About Us | Sitemap | Become Seller | Blog | Customer Care | Careers | Exhibitions
Privacy Policy | Terms & Conditions | Refund Policy | Replacement | Cancellation | Shipping | Cookies Policy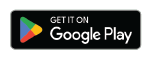 Hot Searched Keywords
Water Treatment & Purification Plant | Liquid Packaging Machinery | Pumps, Pumping Machines & Spares | Conveyor Systems & Components | Fast Food & Beverages Machinery | Industrial Coolers, Blowers & Fans | Mechanical Parts & Spares | PVC, LDPE, HDPE & Plastic Sheets | Strapping & Sealing Machines | Building & Construction Machines | Machines & Equipments | Testing & Measuring Equipments | Automobile, Parts & Spares | Plastic Work & Processing Machines | Industrial Plants & Machinery | Hand & Machine Tools | Lab Instrument | Milling & Grinding Tools | Cutting Machines & Equipment | Prefabricated Houses & Structures | Doors & windows | Solar & Renewable Energy Products | Steel Bars, Rods, Plates & Sheets | Stainless Steel Product | Marble, Granite & Stones | Cement and Concrete | Door, Window Handles & Knockers | Steel Pipes and Tubes | Lifting Hooks, Chains & Clamps | Metal Pipe & Plumbing Fittings | Metals, Alloys & Minerals | Chapati Machine | Display and Service Counters | Burners & Cooktop | Tea & Coffee Machine | Water Boiler | Food Processing Plants & Machinery | Commercial Kitchen Products | Bakery Machinery | Sweet Making Machine | Kitchen Tables | Food Processing Equipments | Cold Room | Blast Freezer | Chiller | Insulators & Insulation Materials | Refrigeration Spares | Khoya Mawa Making Machine | Dairy Machinery | Air Conditioning Spares | Laboratory Equipments | Hospital Equipment Product | Health Club Services | Laptops & Desktop | Electronics Components and Supplies | Consumer Electronics | Heater, Thermostat & Heating Devices | CCTV, Surveillance Systems and Parts | Biometrics & Access Control Devices | Security, Safety System & Service | Home Appliance Products | Batteries & Charge Storage Devices | Handicrafts & Decorative | Modular kitchen | Commercial Furniture | Home Textile & Furnishing | Swimming Pool & Water Sport Goods
Copyrights © 2022 Aajjo.com. All Rights Reserved.