About us
Since we were established on the market as a Hygenic products manufacturer, our mission has always been to develop products that are essential, during the cleaning process in order to make the environment more healthy and hygenic.
There are a variety of products we offer that cover every step of the cleaning process. Some of them are: Hanging dustbin, Hand dryer, Shoe cover dispenser, Sanitizer dispenser, Auto shoe shine, Stainless swing dustbin and many more. Through our years of experience with reputed brands in hospitality, manufacturing, and healthcare, NR Hygine Solution has already earned a reputation for quality industrial cleaning products.
We use premium-grade materials procured from authentic vendors along with advanced machinery in the manufacturing of these products. Our company believes in delivering superior quality, accurate performance and on-time delivery of our products to our clients.
Tell us your Requirements
Why us
We are committed to maintaining the reputation we have built over the years by offering superior quality products to our clients. In conformity with the defined standards of excellence, these are manufactured with the finest quality materials and progressive tools.
It's crucial that we find ways to improve lives now and for future generations in small and meaningful ways. We believe in creating clean, healthy environments that everyone deserves.
Our products are well designed and made for the proper celaniless, such as our Hand dryer which is the perfect option for heavy traffic. Used towels are less likely to cause cross-infection than paper towels, so dryers provide a more hygienic alternative to paper towels.
Contact Us
Address:NO-2, 1 st floor, Rajarajeawari Building, 10th main, ISRO LAYOUT, Bengaluru (Bangalore) Urban, Karnataka, 560078
Phone:01204418966
About Us | Sitemap | Become Seller | Blog | Customer Care | Careers | Exhibitions
Privacy Policy | Terms & Conditions | Refund Policy | Replacement | Cancellation | Shipping | Cookies Policy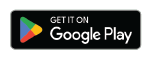 Hot Searched Keywords
Water Treatment & Purification Plant | Liquid Packaging Machinery | Pumps, Pumping Machines & Spares | Conveyor Systems & Components | Fast Food & Beverages Machinery | Industrial Coolers, Blowers & Fans | Mechanical Parts & Spares | PVC, LDPE, HDPE & Plastic Sheets | Strapping & Sealing Machines | Building & Construction Machines | Machines & Equipments | Testing & Measuring Equipments | Automobile, Parts & Spares | Plastic Work & Processing Machines | Industrial Plants & Machinery | Hand & Machine Tools | Lab Instrument | Milling & Grinding Tools | Cutting Machines & Equipment | Prefabricated Houses & Structures | Doors & windows | Solar & Renewable Energy Products | Steel Bars, Rods, Plates & Sheets | Stainless Steel Product | Marble, Granite & Stones | Cement and Concrete | Door, Window Handles & Knockers | Steel Pipes and Tubes | Lifting Hooks, Chains & Clamps | Metal Pipe & Plumbing Fittings | Metals, Alloys & Minerals | Chapati Machine | Display and Service Counters | Burners & Cooktop | Tea & Coffee Machine | Water Boiler | Food Processing Plants & Machinery | Commercial Kitchen Products | Bakery Machinery | Sweet Making Machine | Kitchen Tables | Food Processing Equipments | Cold Room | Blast Freezer | Chiller | Insulators & Insulation Materials | Refrigeration Spares | Khoya Mawa Making Machine | Dairy Machinery | Air Conditioning Spares | Laboratory Equipments | Hospital Equipment Product | Health Club Services | Laptops & Desktop | Electronics Components and Supplies | Consumer Electronics | Heater, Thermostat & Heating Devices | CCTV, Surveillance Systems and Parts | Biometrics & Access Control Devices | Security, Safety System & Service | Home Appliance Products | Batteries & Charge Storage Devices | Handicrafts & Decorative | Modular kitchen | Commercial Furniture | Home Textile & Furnishing | Swimming Pool & Water Sport Goods
Copyrights © 2022 Aajjo.com. All Rights Reserved.