Home page
Size: 1800px(w) X 494px(H)
Price: ₹50,000
Aajjo will advertise the banner on the home page to promote brand or products. This banner ad encourages the visitors to go on the specific product / page by clicking on it and it will take the more visitor to your catalogue to increase the enquieres and sales.

Product Page
Size: 270px(H) X 270px(W)
Price: ₹10,000
Aajjo will advertise this banner on the catalogue pages so this is visible to more visitors and this will divert the more traffic to your catalogue directly that will increase your sell.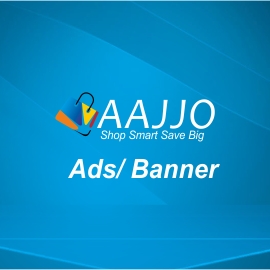 Contact us
You can contact us on the following details, if you wants more information:

E: info@aajjo.com, Support@aajjo.com
P: 9711550185

You can also request us a callback, filling the below Request form
ASK FOR CALLBACK
if you are interested , please fill the below details:
Our Videos
Grow your business
About Aajjo.com
Services/Features
Packages / Membership plans
About Us | Sitemap | Become Seller | Blog | Customer Care | Careers | Exhibitions
Privacy Policy | Terms & Conditions | Refund Policy | Replacement | Cancellation | Shipping | Cookies Policy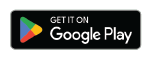 Hot Searched Keywords
Air Conditioning | Refrigeration | Commercial Kitchen | Hospital Equipments | Dairy Equipments | Security | Home Appliances | Furniture | Electrical | Service | Electronics | Other | Machinery | building construction | Information Technology | Ayurvedic & Herbal Product | Apparel, Clothing & Garments | Bags, Handbags, Luggage Bags, Belts, Wallets and Accessories | Fashion Accessories & Gear | Paper & Paper Products | Telecom Products, Equipment & Supplies | Cosmetics & Personal Care | Education Classes | Sports Goods, Toys & Games
Copyrights © 2022 Aajjo.com. All Rights Reserved.