Cancellation Policy
Cancellation Policy
Aajjo Business Solutions Private Limited keeps up the right to cancel products or goods in case of any issues.
If Aajjo Business Solutions Private Limited refuses a new or renewing membership, registrants will be obtainable a refund.
Cancellations received after the identified cutoff date will not be entitled for a refund.
Cancellations will be acknowledged via phone, fax or e-mail, and must be received by the indicated cancellation deadline.
All profits and incentives received by participant must be cancelled to the Aajjo Business Solutions Private Limited.
All refund requests must be prepared by the attendee or credit card holder.
Refund requests must embrace the name of the attendee and/or transaction number.
Refunds will be credited back to the original credit card used for payment.
Above mentioned policies relate to all Aajjo memberships exceptor else noted in the corresponding program materials. Please read all specific program information carefully.
Aajjo Business Solutions Private Limited
Cancellation Policy
Event Cancellation by Sponsor
Aajjo keeps the right to cancel an event due to low membership which would make the event non-viable.
If Aajjo Business Solutions Private Limited cancels an event, registrants will be offered a full refund.
Should situations ascend that result in the rescheduling of an event, Aajjo Business Solutions Private Limited has the right to either issue a full refund or transfer registration to the similar event at the new, future date.
Customer can cancel the order within 3 days after releasing the order. Some items which are tailor made by seller will not come under cancellation policy.
We made all the cancellation while some source within 10 to 15 working days.
About Us | Sitemap | Become Seller | Blog | Customer Care | Careers | Exhibitions
Privacy Policy | Terms & Conditions | Refund Policy | Replacement | Cancellation | Shipping | Cookies Policy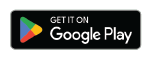 Hot Searched Keywords
Water Treatment & Purification Plant | Liquid Packaging Machinery | Pumps, Pumping Machines & Spares | Conveyor Systems & Components | Fast Food & Beverages Machinery | Industrial Coolers, Blowers & Fans | Mechanical Parts & Spares | PVC, LDPE, HDPE & Plastic Sheets | Strapping & Sealing Machines | Building & Construction Machines | Machines & Equipments | Testing & Measuring Equipments | Automobile, Parts & Spares | Plastic Work & Processing Machines | Industrial Plants & Machinery | Hand & Machine Tools | Lab Instrument | Milling & Grinding Tools | Cutting Machines & Equipment | Prefabricated Houses & Structures | Doors & windows | Solar & Renewable Energy Products | Steel Bars, Rods, Plates & Sheets | Stainless Steel Product | Marble, Granite & Stones | Cement and Concrete | Door, Window Handles & Knockers | Steel Pipes and Tubes | Lifting Hooks, Chains & Clamps | Metal Pipe & Plumbing Fittings | Metals, Alloys & Minerals | Chapati Machine | Display and Service Counters | Burners & Cooktop | Tea & Coffee Machine | Water Boiler | Food Processing Plants & Machinery | Commercial Kitchen Products | Bakery Machinery | Sweet Making Machine | Kitchen Tables | Food Processing Equipments | Cold Room | Blast Freezer | Chiller | Insulators & Insulation Materials | Refrigeration Spares | Khoya Mawa Making Machine | Dairy Machinery | Air Conditioning Spares | Laboratory Equipments | Hospital Equipment Product | Health Club Services | Laptops & Desktop | Electronics Components and Supplies | Consumer Electronics | Heater, Thermostat & Heating Devices | CCTV, Surveillance Systems and Parts | Biometrics & Access Control Devices | Security, Safety System & Service | Home Appliance Products | Batteries & Charge Storage Devices | Handicrafts & Decorative | Modular kitchen | Commercial Furniture | Home Textile & Furnishing | Swimming Pool & Water Sport Goods
Copyrights © 2022 Aajjo.com. All Rights Reserved.