About Us
Odisol Pvt Ltd produces a large number of paving slab molding machines and interlocking brick-making machines imported to customers in more than 60 lakhs around the country. Odisol Pvt Ltd is an association of the Indian Concrete Pavers and Blocks industry, influencing the use of Pavers, Blocks, and other concrete products. Through research, development, and education, Odisol Pvt Ltd is committed to promoting the proper use of Pavers and Blocks in a sustainable and efficient manner spreading across Municipal, Industrial, Commercial and Residential Projects. Depending on your needs, the automatic brick-making plant can change the mold on the machine to produce different types of concrete bricks. we have rich experience in manufacturing brick-making machines, concrete block-making machines, and other kinds of block-making machines. We are one of the earliest and largest brick-making equipment manufacturers in India with a history of many years.
Until now, we have produced block forming machines with the characteristics of high quality, large capacity, stable performance, and a high degree of automation. Our block forming machine can play multiple roles to produce different specifications of hollow blocks, concrete blocks, interlocking blocks, etc. by replacing different molds. Blocks made by our bricklayer for sale have low cost, high profit. Compared with the traditional brick forming machine, our block forming machine can use industrial slag, fly ash, construction waste as raw materials, which are more environmentally friendly and cheaper.
Our brick forming machine for sale adopts up and down pressure forming skills with three bars; blocks can be printed one at a time when modeling bricks, a molding machine is usually a complex process. The start of production of machines also raises the question of how to get a non-standard shape for good quality bricks from the machine.

Nature of Business :
Industrial Machine
Year of Establishment:
2008
Tell us your Requirements
About Us | Sitemap | Become Seller | Blog | Customer Care | Careers | Exhibitions
Privacy Policy | Terms & Conditions | Refund Policy | Replacement | Cancellation | Shipping | Cookies Policy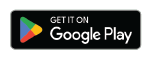 Hot Searched Keywords
Water Treatment & Purification Plant | Liquid Packaging Machinery | Pumps, Pumping Machines & Spares | Conveyor Systems & Components | Fast Food & Beverages Machinery | Industrial Coolers, Blowers & Fans | Mechanical Parts & Spares | PVC, LDPE, HDPE & Plastic Sheets | Strapping & Sealing Machines | Building & Construction Machines | Machines & Equipments | Testing & Measuring Equipments | Automobile, Parts & Spares | Plastic Work & Processing Machines | Industrial Plants & Machinery | Hand & Machine Tools | Lab Instrument | Milling & Grinding Tools | Cutting Machines & Equipment | Prefabricated Houses & Structures | Doors & windows | Solar & Renewable Energy Products | Steel Bars, Rods, Plates & Sheets | Stainless Steel Product | Marble, Granite & Stones | Cement and Concrete | Door, Window Handles & Knockers | Steel Pipes and Tubes | Lifting Hooks, Chains & Clamps | Metal Pipe & Plumbing Fittings | Metals, Alloys & Minerals | Chapati Machine | Display and Service Counters | Burners & Cooktop | Tea & Coffee Machine | Water Boiler | Food Processing Plants & Machinery | Commercial Kitchen Products | Bakery Machinery | Sweet Making Machine | Kitchen Tables | Food Processing Equipments | Cold Room | Blast Freezer | Chiller | Insulators & Insulation Materials | Refrigeration Spares | Khoya Mawa Making Machine | Dairy Machinery | Air Conditioning Spares | Laboratory Equipments | Hospital Equipment Product | Health Club Services | Laptops & Desktop | Electronics Components and Supplies | Consumer Electronics | Heater, Thermostat & Heating Devices | CCTV, Surveillance Systems and Parts | Biometrics & Access Control Devices | Security, Safety System & Service | Home Appliance Products | Batteries & Charge Storage Devices | Handicrafts & Decorative | Modular kitchen | Commercial Furniture | Home Textile & Furnishing | Swimming Pool & Water Sport Goods
Copyrights © 2022 Aajjo.com. All Rights Reserved.