About us
Founded with the great perception and desire, We "Shriram Industries" are much of the debutant, but yet notable dona making machine manufacturer, also able to provide qualitative range of Automatic Wood Pressed Oil Machine, Kapoor making machine, Bag Making Machine and more.
Our company is a sole proprietorship located in Pune Maharashtra with a well-organized infrastructure base. By utilizing this unit, we are able to manufacture an optimum quality range of products in line with global standards.
In order to manufacture products at a high production rate, the manufacturing division is equipped with the latest machinery and equipment. Moreover, our quality-driven attitude, ethical business policies, competitive pricing, positive track record, and extensive distribution network have helped us to attain a significant position within this industry.
Tell us your Requirements
Why us
In recognizing the needs and understanding the technology of tomorrow, we have gained recognition as an enterprise. Further, our team continually innovates and develops new technologies. For us, the best in class technology is necessary in order to manufacture products that offer cost-effective benefits and add value to the businesses of our distinguished clients.
Offering a wide range of disposable making machines, we are engaged in providing a wide range of disposable machines. Besides providing different types of disposable making machines, we also provide customized options for the ease of our customers. In addition to this, our reputation for making timely deliveries of orders placed by customers, providing cost-effective solutions, and providing cost-effective solutions helped us establish ourselves among the top companies in this niche.
Contact Us
Address:S. No. 281, Bansal Complex, Dhanori Road, Lohegaon, Pune- 411047, Maharashtra, India
Phone:
About Us | Sitemap | Become Seller | Blog | Customer Care | Careers | Exhibitions
Privacy Policy | Terms & Conditions | Refund Policy | Replacement | Cancellation | Shipping | Cookies Policy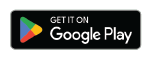 Hot Searched Keywords
Water Treatment & Purification Plant | Liquid Packaging Machinery | Pumps, Pumping Machines & Spares | Conveyor Systems & Components | Fast Food & Beverages Machinery | Industrial Coolers, Blowers & Fans | Mechanical Parts & Spares | PVC, LDPE, HDPE & Plastic Sheets | Strapping & Sealing Machines | Building & Construction Machines | Machines & Equipments | Testing & Measuring Equipments | Automobile, Parts & Spares | Plastic Work & Processing Machines | Industrial Plants & Machinery | Hand & Machine Tools | Lab Instrument | Milling & Grinding Tools | Cutting Machines & Equipment | Prefabricated Houses & Structures | Doors & windows | Solar & Renewable Energy Products | Steel Bars, Rods, Plates & Sheets | Stainless Steel Product | Marble, Granite & Stones | Cement and Concrete | Door, Window Handles & Knockers | Steel Pipes and Tubes | Lifting Hooks, Chains & Clamps | Metal Pipe & Plumbing Fittings | Metals, Alloys & Minerals | Chapati Machine | Display and Service Counters | Burners & Cooktop | Tea & Coffee Machine | Water Boiler | Food Processing Plants & Machinery | Commercial Kitchen Products | Bakery Machinery | Sweet Making Machine | Kitchen Tables | Food Processing Equipments | Cold Room | Blast Freezer | Chiller | Insulators & Insulation Materials | Refrigeration Spares | Khoya Mawa Making Machine | Dairy Machinery | Air Conditioning Spares | Laboratory Equipments | Hospital Equipment Product | Health Club Services | Laptops & Desktop | Electronics Components and Supplies | Consumer Electronics | Heater, Thermostat & Heating Devices | CCTV, Surveillance Systems and Parts | Biometrics & Access Control Devices | Security, Safety System & Service | Home Appliance Products | Batteries & Charge Storage Devices | Handicrafts & Decorative | Modular kitchen | Commercial Furniture | Home Textile & Furnishing | Swimming Pool & Water Sport Goods
Copyrights © 2022 Aajjo.com. All Rights Reserved.