Amusement Park Equipments
A theme park or an amusement park is a place with attractions made up of rides, such as roller coasters and water rides. ... An Amusement Park is a place where people go on thrill rides, roller coasters, water rides, transport rides and rides that are gentler for children and/or older people.From read more... roller coasters, to water slides, and everything in between, these parks offer unlimited fun for people of all ages. With such a wide range of activities and attractions there is a need for parks and recreational facilities to properly brand, label, and merchandise different areas throughout their facility.
show less
About Us | Sitemap | Become Seller | Blog | Customer Care | Careers | Exhibitions
Privacy Policy | Terms & Conditions | Refund Policy | Replacement | Cancellation | Shipping | Cookies Policy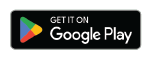 Hot Searched Keywords
Air Conditioning | Refrigeration | Commercial Kitchen | Hospital Equipments | Dairy Equipments | Security | Home Appliances | Furniture | Electrical | Service | Electronics | Other | Machinery | building construction | Information Technology | Ayurvedic & Herbal Product | Apparel, Clothing & Garments | Bags, Handbags, Luggage Bags, Belts, Wallets and Accessories | Fashion Accessories & Gear | Paper & Paper Products | Telecom Products, Equipment & Supplies | Cosmetics & Personal Care | Education Classes | Sports Goods, Toys & Games
Copyrights © 2022 Aajjo.com. All Rights Reserved.