Beer & Beverage Coolers
Every shop, bar, restaurant, and hotel provides different drinks to their customers but these drinks need to be stored with safety while keeping their freshness alive. Also if you are providing drinks regularly and people are drinking them almost instantly you need to keep them chilled and ready to serve at any point in time. Beer and beverage coolers are the best product for you. These coolers are available in large capacity and can store large no. of drinks always ready to serve or use. Especially drinks like beer that need to be stored at a low temperature and is best consumed chilled needs to be stored in a cold place. A beer cooler can store beer bottles & cans and keep them chilled for as long as you want. You can just open the door of the cooler and get a perfectly chilled beer at any time. Not just beer, there are multiple drinks like soft drinks, carbonated drinks, and more which are best consumed when are chilled. Any drink can be stored in this cooler for storage. In addition, these coolers also work as a display. The cooler in which the drinks are stored can be placed anywhere inside the store and the customers or the store-keepers can easily access the cooler and get their desired drink. These coolers work just like a refrigerator but have the additional advantage of being a display for the drinks. The front display doors are generally made of hardened glass or transparent display fibre which do not break easily like conventional glass providing the product great durability and life. The body of a beer and beverage cooler is generally made up of stainless steel and then is covered with paint for protection or looks. The stainless steel used provides strength to the cooler and maintains the new-like look of the chiller.
Share Your Requirements
For a Quick response, Please fill up the details below.
About Us | Sitemap | Become Seller | Blog | Customer Care | Careers | Exhibitions
Privacy Policy | Terms & Conditions | Refund Policy | Replacement | Cancellation | Shipping | Cookies Policy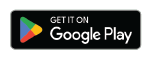 Hot Searched Keywords
Water Treatment & Purification Plant | Liquid Packaging Machinery | Pumps, Pumping Machines & Spares | Conveyor Systems & Components | Fast Food & Beverages Machinery | Industrial Coolers, Blowers & Fans | Mechanical Parts & Spares | PVC, LDPE, HDPE & Plastic Sheets | Strapping & Sealing Machines | Building & Construction Machines | Machines & Equipments | Testing & Measuring Equipments | Automobile, Parts & Spares | Plastic Work & Processing Machines | Industrial Plants & Machinery | Hand & Machine Tools | Lab Instrument | Milling & Grinding Tools | Cutting Machines & Equipment | Prefabricated Houses & Structures | Doors & windows | Solar & Renewable Energy Products | Steel Bars, Rods, Plates & Sheets | Stainless Steel Product | Marble, Granite & Stones | Cement and Concrete | Door, Window Handles & Knockers | Steel Pipes and Tubes | Lifting Hooks, Chains & Clamps | Metal Pipe & Plumbing Fittings | Metals, Alloys & Minerals | Chapati Machine | Display and Service Counters | Burners & Cooktop | Tea & Coffee Machine | Water Boiler | Food Processing Plants & Machinery | Commercial Kitchen Products | Bakery Machinery | Sweet Making Machine | Kitchen Tables | Food Processing Equipments | Cold Room | Blast Freezer | Chiller | Insulators & Insulation Materials | Refrigeration Spares | Khoya Mawa Making Machine | Dairy Machinery | Air Conditioning Spares | Laboratory Equipments | Hospital Equipment Product | Health Club Services | Laptops & Desktop | Electronics Components and Supplies | Consumer Electronics | Heater, Thermostat & Heating Devices | CCTV, Surveillance Systems and Parts | Biometrics & Access Control Devices | Security, Safety System & Service | Home Appliance Products | Batteries & Charge Storage Devices | Handicrafts & Decorative | Modular kitchen | Commercial Furniture | Home Textile & Furnishing | Swimming Pool & Water Sport Goods
Copyrights © 2022 Aajjo.com. All Rights Reserved.