Bar Bending Machine
The bending machine is used for creating a bend on the sheet metals. A steel bar bending machine can bend steel bars that are of a certain thickness at 0 degrees to 180 degrees. In the old-time, the bending method of the straight support bar is done with the hand-operated mechanism. But with the effort of the bar bending machine manufacturer, now with the help of BarBending Machine, we can bend a bar of any free size with higher speed and desired accuracy. Bar Bending Machine is an automatic, durable and cost-effective machine, worked as a bending reinforcement bar for various forms of round bars. The biggest benefit of the machine is as it effectively increases the production quantity of your steelyard, reduces the use of manual labour. A booster design for lifelong operation makes them uncomplicated to use. Many Bending Machines are mainly designed for the purpose to reduce the role of manpower as well as to keep a low cost of production for users. We here at aajjo have the best bending machine sellers and no doubt they have gained expertise in providing the best bending machine in different models and sizes at the best price. Our Sellers and manufacturer use support raw materials and the latest technology to guarantee that the final result of the production meets international quality and standards. Buyers are easily confused since there are several buyers of bar bending machines, and the products are unlikely to be genuine. You can find the best sellers of automatic bar bending machines on our website since the sellers here are experienced in the market and fully aware of customer requirements.
Share Your Requirements
For a Quick response, Please fill up the details below.
About Us | Sitemap | Become Seller | Blog | Customer Care | Careers | Exhibitions
Privacy Policy | Terms & Conditions | Refund Policy | Replacement | Cancellation | Shipping | Cookies Policy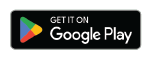 Hot Searched Keywords
Water Treatment & Purification Plant | Liquid Packaging Machinery | Pumps, Pumping Machines & Spares | Conveyor Systems & Components | Fast Food & Beverages Machinery | Industrial Coolers, Blowers & Fans | Mechanical Parts & Spares | PVC, LDPE, HDPE & Plastic Sheets | Strapping & Sealing Machines | Building & Construction Machines | Machines & Equipments | Testing & Measuring Equipments | Automobile, Parts & Spares | Plastic Work & Processing Machines | Industrial Plants & Machinery | Hand & Machine Tools | Lab Instrument | Milling & Grinding Tools | Cutting Machines & Equipment | Prefabricated Houses & Structures | Doors & windows | Solar & Renewable Energy Products | Steel Bars, Rods, Plates & Sheets | Stainless Steel Product | Marble, Granite & Stones | Cement and Concrete | Door, Window Handles & Knockers | Steel Pipes and Tubes | Lifting Hooks, Chains & Clamps | Metal Pipe & Plumbing Fittings | Metals, Alloys & Minerals | Chapati Machine | Display and Service Counters | Burners & Cooktop | Tea & Coffee Machine | Water Boiler | Food Processing Plants & Machinery | Commercial Kitchen Products | Bakery Machinery | Sweet Making Machine | Kitchen Tables | Food Processing Equipments | Cold Room | Blast Freezer | Chiller | Insulators & Insulation Materials | Refrigeration Spares | Khoya Mawa Making Machine | Dairy Machinery | Air Conditioning Spares | Laboratory Equipments | Hospital Equipment Product | Health Club Services | Laptops & Desktop | Electronics Components and Supplies | Consumer Electronics | Heater, Thermostat & Heating Devices | CCTV, Surveillance Systems and Parts | Biometrics & Access Control Devices | Security, Safety System & Service | Home Appliance Products | Batteries & Charge Storage Devices | Handicrafts & Decorative | Modular kitchen | Commercial Furniture | Home Textile & Furnishing | Swimming Pool & Water Sport Goods
Copyrights © 2022 Aajjo.com. All Rights Reserved.