CLC Block Making Plant
The CLC Block Making Plant is a setup where CLC Bricks are formed. The whole setup is manufactured to finish the entire procedure automatically by machine. Various procedures in which the process is divided are Raw Material Processing, Batching, Mixing or Casting, Curing, Cutting, Steaming, and Packing. The above procedure is based on a fully automatic CLC Block Manufacturing Plant. These Plants are designed for adequate raw material usage and to maintain the manufacturing cost. The machinery is assembled and manufactured with various quality parameters. Ventilation and climate control are maintained skilfully to create a working environment. Every working machine reduces human efforts and works efficiently to maintain quality output. It helps to make them durable and efficient for a long time. A CLC Brick Plant is manufactured to reduce pollution, and efforts to reduce noise pollution are also a plus factor. This setup is organized to work on low fuel usage or Electricity usage. The CLC Block Manufacturing Machinery is one of the leading parts of these plants. Thus, the best quality machines with highly equipped automation bring these plants' production to the next level. CLC Block Manufacturing Plant cost and maintenance are very Pocket-friendly compared to CLC Blocks' demand. Several designs and adequate dimensions formation is one of the specifications of these machines. Joints and machinery equipment are designed to be rust-proof, corrosion, and rot-resistant. If this is the setup, you are thinking to buy or gain interest in these types of machinery. Please check out our premium products quality products listed below at fantastic prices.
Share Your Requirements
For a Quick response, Please fill up the details below.
About Us | Sitemap | Become Seller | Blog | Customer Care | Careers | Exhibitions
Privacy Policy | Terms & Conditions | Refund Policy | Replacement | Cancellation | Shipping | Cookies Policy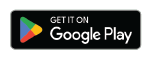 Hot Searched Keywords
Water Treatment & Purification Plant | Liquid Packaging Machinery | Pumps, Pumping Machines & Spares | Conveyor Systems & Components | Fast Food & Beverages Machinery | Industrial Coolers, Blowers & Fans | Mechanical Parts & Spares | PVC, LDPE, HDPE & Plastic Sheets | Strapping & Sealing Machines | Building & Construction Machines | Machines & Equipments | Testing & Measuring Equipments | Automobile, Parts & Spares | Plastic Work & Processing Machines | Industrial Plants & Machinery | Hand & Machine Tools | Lab Instrument | Milling & Grinding Tools | Cutting Machines & Equipment | Prefabricated Houses & Structures | Doors & windows | Solar & Renewable Energy Products | Steel Bars, Rods, Plates & Sheets | Stainless Steel Product | Marble, Granite & Stones | Cement and Concrete | Door, Window Handles & Knockers | Steel Pipes and Tubes | Lifting Hooks, Chains & Clamps | Metal Pipe & Plumbing Fittings | Metals, Alloys & Minerals | Chapati Machine | Display and Service Counters | Burners & Cooktop | Tea & Coffee Machine | Water Boiler | Food Processing Plants & Machinery | Commercial Kitchen Products | Bakery Machinery | Sweet Making Machine | Kitchen Tables | Food Processing Equipments | Cold Room | Blast Freezer | Chiller | Insulators & Insulation Materials | Refrigeration Spares | Khoya Mawa Making Machine | Dairy Machinery | Air Conditioning Spares | Laboratory Equipments | Hospital Equipment Product | Health Club Services | Laptops & Desktop | Electronics Components and Supplies | Consumer Electronics | Heater, Thermostat & Heating Devices | CCTV, Surveillance Systems and Parts | Biometrics & Access Control Devices | Security, Safety System & Service | Home Appliance Products | Batteries & Charge Storage Devices | Handicrafts & Decorative | Modular kitchen | Commercial Furniture | Home Textile & Furnishing | Swimming Pool & Water Sport Goods
Copyrights © 2022 Aajjo.com. All Rights Reserved.