Ammonia Chiller
Ammonia chiller is one of the older refrigeration techniques still in use due to its efficiency and reliability. Concentrated ammonia has a much lower temperature than room temperature due to which it is an excellent material to keep things cold. Ammonia is being used as a refrigerant for more than 150 years and even if more techniques have been invented, it still has its place due to its safe and proven utility. Ammonia chillers are commonly used in pharmaceutical, chemical, dairy, food processing, beverages, cold storage, and ice-making industries. Ammonia is the chemical that is contained inside the system and is used to absorb heat from a part and then remove the heat absorbed at another site. Ammonia is so popular due to its efficiency because it has a very low boiling point of about -32 degree Celsius in the liquid state. Most people won't realize but almost every food and drinking material are refrigerated using ammonia at some stage. Like any other machinery, an ammonia chiller also has different components that are required to work perfectly to keep the machine working. The components that are a part of this machine are the compressor, condenser, evaporator, and expansion device. In addition to these parts, some chillers may have some additional parts like fans to keep the circulation of the air and insulated area to increase the efficiency of the chiller. If the refrigeration systems are installed properly and where all safety regulations are followed there is almost zero chance of any incidents or accidents happening. Also, ammonia has a very offensive smell even a minuscule amount can be easily identified by its smell, and then precaution measures can be taken instantly. Ammonia refrigeration systems work almost like every other refrigeration system in which heat from the air is absorbed using ammonia and cooled air is then used to refrigerate any place where low temperature is required.
Share Your Requirements
For a Quick response, Please fill up the details below.
About Us | Sitemap | Become Seller | Blog | Customer Care | Careers | Exhibitions
Privacy Policy | Terms & Conditions | Refund Policy | Replacement | Cancellation | Shipping | Cookies Policy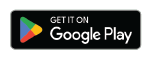 Hot Searched Keywords
Water Treatment & Purification Plant | Liquid Packaging Machinery | Pumps, Pumping Machines & Spares | Conveyor Systems & Components | Fast Food & Beverages Machinery | Industrial Coolers, Blowers & Fans | Mechanical Parts & Spares | PVC, LDPE, HDPE & Plastic Sheets | Strapping & Sealing Machines | Building & Construction Machines | Machines & Equipments | Testing & Measuring Equipments | Automobile, Parts & Spares | Plastic Work & Processing Machines | Industrial Plants & Machinery | Hand & Machine Tools | Lab Instrument | Milling & Grinding Tools | Cutting Machines & Equipment | Prefabricated Houses & Structures | Doors & windows | Solar & Renewable Energy Products | Steel Bars, Rods, Plates & Sheets | Stainless Steel Product | Marble, Granite & Stones | Cement and Concrete | Door, Window Handles & Knockers | Steel Pipes and Tubes | Lifting Hooks, Chains & Clamps | Metal Pipe & Plumbing Fittings | Metals, Alloys & Minerals | Chapati Machine | Display and Service Counters | Burners & Cooktop | Tea & Coffee Machine | Water Boiler | Food Processing Plants & Machinery | Commercial Kitchen Products | Bakery Machinery | Sweet Making Machine | Kitchen Tables | Food Processing Equipments | Cold Room | Blast Freezer | Chiller | Insulators & Insulation Materials | Refrigeration Spares | Khoya Mawa Making Machine | Dairy Machinery | Air Conditioning Spares | Laboratory Equipments | Hospital Equipment Product | Health Club Services | Laptops & Desktop | Electronics Components and Supplies | Consumer Electronics | Heater, Thermostat & Heating Devices | CCTV, Surveillance Systems and Parts | Biometrics & Access Control Devices | Security, Safety System & Service | Home Appliance Products | Batteries & Charge Storage Devices | Handicrafts & Decorative | Modular kitchen | Commercial Furniture | Home Textile & Furnishing | Swimming Pool & Water Sport Goods
Copyrights © 2022 Aajjo.com. All Rights Reserved.