Bar / buffet counter
The Bar/Buffet Counter is a counter used to serve drinks, food, and other products. Its height is determined by the style. Kitchen countertops are often seen in homes or restaurants and are used for food preparation. Drawers and cabinets for storing culinary tools are frequently seen beneath the countertop. Even these counters can be used for food preparation, dining, or as a place to relax while reading, chatting, or watching the kids. Breakfast bars can be utilized in place of or in addition to typical laminate worktops, providing much-needed extra room. A bar counter is typically 42 inches height from the floor to the counter's top. The most comfortable dining experience is achieved by leaving a 12-inch gap between the barstool seats and the counter top. This is why conventional barstools have a seating height of 30 inches. A 10-inch overhang between the front elevation and the outside edge of the countertop helps clients have enough leg room, especially during access and egress. Restaurants, private houses, workplaces, cruise ships, and aircraft typically have bar/buffet counters. Bars often provide a wide range of liquors and non-alcoholic cocktail ingredients, and are designed to make bartenders' jobs easier. They may also contain places for snack food storage. They also include places for snack food storage.
Share Your Requirements
For a Quick response, Please fill up the details below.
About Us | Sitemap | Become Seller | Blog | Customer Care | Careers | Exhibitions
Privacy Policy | Terms & Conditions | Refund Policy | Replacement | Cancellation | Shipping | Cookies Policy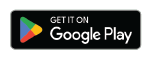 Hot Searched Keywords
Water Treatment & Purification Plant | Liquid Packaging Machinery | Pumps, Pumping Machines & Spares | Conveyor Systems & Components | Fast Food & Beverages Machinery | Industrial Coolers, Blowers & Fans | Mechanical Parts & Spares | PVC, LDPE, HDPE & Plastic Sheets | Strapping & Sealing Machines | Building & Construction Machines | Machines & Equipments | Testing & Measuring Equipments | Automobile, Parts & Spares | Plastic Work & Processing Machines | Industrial Plants & Machinery | Hand & Machine Tools | Lab Instrument | Milling & Grinding Tools | Cutting Machines & Equipment | Prefabricated Houses & Structures | Doors & windows | Solar & Renewable Energy Products | Steel Bars, Rods, Plates & Sheets | Stainless Steel Product | Marble, Granite & Stones | Cement and Concrete | Door, Window Handles & Knockers | Steel Pipes and Tubes | Lifting Hooks, Chains & Clamps | Metal Pipe & Plumbing Fittings | Metals, Alloys & Minerals | Chapati Machine | Display and Service Counters | Burners & Cooktop | Tea & Coffee Machine | Water Boiler | Food Processing Plants & Machinery | Commercial Kitchen Products | Bakery Machinery | Sweet Making Machine | Kitchen Tables | Food Processing Equipments | Cold Room | Blast Freezer | Chiller | Insulators & Insulation Materials | Refrigeration Spares | Khoya Mawa Making Machine | Dairy Machinery | Air Conditioning Spares | Laboratory Equipments | Hospital Equipment Product | Health Club Services | Laptops & Desktop | Electronics Components and Supplies | Consumer Electronics | Heater, Thermostat & Heating Devices | CCTV, Surveillance Systems and Parts | Biometrics & Access Control Devices | Security, Safety System & Service | Home Appliance Products | Batteries & Charge Storage Devices | Handicrafts & Decorative | Modular kitchen | Commercial Furniture | Home Textile & Furnishing | Swimming Pool & Water Sport Goods
Copyrights © 2022 Aajjo.com. All Rights Reserved.