HVLS Fan
Get HVLS Fan with best features & affordable prices, Manufacturers & Sellers In India An HVLS (high-volume, low-speed) fan is a ceiling fan with a diameter more than 7 feet (2.1 meters). Unlike a compact, high-velocity fan, which generates little turbulent air streams that disperse fast, an HVLS fan relies on size, rather than speed, to move a substantial amount of air. HVLS fans were originally meant for huge places such as barns and factories, but have developed as technology has advanced. They may now be found in a wide range of industrial, commercial, and residential settings, and they frequently work in tandem with HVAC systems to save energy. Indeed, energy-efficient HVLS fans have quickly risen to the forefront of the green construction movement. Air from an HVLS fan flow horizontally, radiating in all directions until it reaches a wall or another fan, where it turns upwards and flows back to the fan. This generates convection-like air currents that continue to increase as the fan spins. The improved air circulation effectively eliminates hot, humid air and replaces it with cooler, drier air. The result is a silent, non-disruptive, and even dispersion of 3- to 5-mph winds over huge spaces, with occupants experiencing a perceived cooling impact of up to 10°F (6°C). HVLS fans effectively redistribute warm air stored at the ceiling down to the floor level throughout the winter. HVLS fans are effective and efficient due to their big size. They consume power at a tenth of the expense of several tiny ceiling fans since they use 2-hp motors. To move enormous volumes of air silently and effectively, big fans combine energy-efficient motors with variable frequency drives and innovative airfoil designs inspired by aviation wings. Big sized fans offers diameters to suit various requirements, with HVLS fans ranging in diameter from 8 to 24 feet.
Share Your Requirements
For a Quick response, Please fill up the details below.
People also ask
22/02/2022
HVLS fans are becoming increasingly popular since they are the most effective source of ventilation in a wide space. These fans are used by many factories and businesses to keep their employees happy, energetic, and healthy. These fans use remarkably little energy per unit area, despite their large size. More info...
15/02/2022
Industrial ceiling fans are known as HVLS fans. They have a diameter of more than 7 feet. Unlike the personal fans you use at home, HVLS fans move a significant volume of air by virtue of their size rather than their speed. HVLS fans create air columns that flow down and horizontally down the floor until they strike a side wall or another fan. More info...
18/02/2022
High volume low speed or HVLS fans are an evolution from the basic industrial ceiling fan.  Inspired by airplane wings, HVLS fan blades were inspired by aviation wings and are uniquely engineered to carry enormous volumes of air uniformly from the center hub to the blade tip. More info...
03/03/2022
HVLS fans are usually larger than 7 feet in diameter and are normally mounted directly from the ceiling if the ceiling is quite high. These fans can be spotted in local gyms, stadiums, and airport terminals. To get, connect with the best HVLS ceiling fans manufacturer in India for hassle-free delivery. More info...
About Us | Sitemap | Become Seller | Blog | Customer Care | Careers | Exhibitions
Privacy Policy | Terms & Conditions | Refund Policy | Replacement | Cancellation | Shipping | Cookies Policy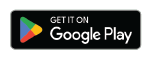 Hot Searched Keywords
Water Treatment & Purification Plant | Liquid Packaging Machinery | Pumps, Pumping Machines & Spares | Conveyor Systems & Components | Fast Food & Beverages Machinery | Industrial Coolers, Blowers & Fans | Mechanical Parts & Spares | PVC, LDPE, HDPE & Plastic Sheets | Strapping & Sealing Machines | Building & Construction Machines | Machines & Equipments | Testing & Measuring Equipments | Automobile, Parts & Spares | Plastic Work & Processing Machines | Industrial Plants & Machinery | Hand & Machine Tools | Lab Instrument | Milling & Grinding Tools | Cutting Machines & Equipment | Prefabricated Houses & Structures | Doors & windows | Solar & Renewable Energy Products | Steel Bars, Rods, Plates & Sheets | Stainless Steel Product | Marble, Granite & Stones | Cement and Concrete | Door, Window Handles & Knockers | Steel Pipes and Tubes | Lifting Hooks, Chains & Clamps | Metal Pipe & Plumbing Fittings | Metals, Alloys & Minerals | Chapati Machine | Display and Service Counters | Burners & Cooktop | Tea & Coffee Machine | Water Boiler | Food Processing Plants & Machinery | Commercial Kitchen Products | Bakery Machinery | Sweet Making Machine | Kitchen Tables | Food Processing Equipments | Cold Room | Blast Freezer | Chiller | Insulators & Insulation Materials | Refrigeration Spares | Khoya Mawa Making Machine | Dairy Machinery | Air Conditioning Spares | Laboratory Equipments | Hospital Equipment Product | Health Club Services | Laptops & Desktop | Electronics Components and Supplies | Consumer Electronics | Heater, Thermostat & Heating Devices | CCTV, Surveillance Systems and Parts | Biometrics & Access Control Devices | Security, Safety System & Service | Home Appliance Products | Batteries & Charge Storage Devices | Handicrafts & Decorative | Modular kitchen | Commercial Furniture | Home Textile & Furnishing | Swimming Pool & Water Sport Goods
Copyrights © 2022 Aajjo.com. All Rights Reserved.