Chain Pulley Block
The Chain Pulley Block is a device or equipment used to lift heavy weights easily. It uses lots of science in its work and thus eases the process drastically. These blocks are made up of Mild Steel or Galvanised Iron. This material provides them properties of becoming Rust, Corrosion, and rot-proof, and provides strength to uplift heavy weights. The Chain Pulley works on a rotatory motion; to make this possible, they are divided into three parts. These parts are the lifting chain, hand chain, and base hook. The hand chain joined with the hook is tied to the weight, and then the hand chain is used to pull the object, which causes the thing to lift up. The Chain Block is used in various industries, and its extensive usage makes them one of the most demandable products in the market. Using a Chain Pulley Block with Trolley helps the pulley move from side to side. Bringing the pulley up on the weight makes the process easier. The Chain pulley block price is pocket friendly and doesn't need much maintenance. Oiling and greasing of the rotor increase its durability and efficiency. The manufacturing of these Blocks is done with high-quality materials and won't get affected by stress. The hooks and chains are joined perfectly and won't get loose by strain. If these qualities of the products meet your demands and you are willing to buy them, please check out our quality products at the effective pricing listed below.
Share Your Requirements
For a Quick response, Please fill up the details below.
About Us | Sitemap | Become Seller | Blog | Customer Care | Careers | Exhibitions
Privacy Policy | Terms & Conditions | Refund Policy | Replacement | Cancellation | Shipping | Cookies Policy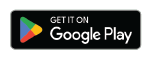 Hot Searched Keywords
Water Treatment & Purification Plant | Liquid Packaging Machinery | Pumps, Pumping Machines & Spares | Conveyor Systems & Components | Fast Food & Beverages Machinery | Industrial Coolers, Blowers & Fans | Mechanical Parts & Spares | PVC, LDPE, HDPE & Plastic Sheets | Strapping & Sealing Machines | Building & Construction Machines | Machines & Equipments | Testing & Measuring Equipments | Automobile, Parts & Spares | Plastic Work & Processing Machines | Industrial Plants & Machinery | Hand & Machine Tools | Lab Instrument | Milling & Grinding Tools | Cutting Machines & Equipment | Prefabricated Houses & Structures | Doors & windows | Solar & Renewable Energy Products | Steel Bars, Rods, Plates & Sheets | Stainless Steel Product | Marble, Granite & Stones | Cement and Concrete | Door, Window Handles & Knockers | Steel Pipes and Tubes | Lifting Hooks, Chains & Clamps | Metal Pipe & Plumbing Fittings | Metals, Alloys & Minerals | Chapati Machine | Display and Service Counters | Burners & Cooktop | Tea & Coffee Machine | Water Boiler | Food Processing Plants & Machinery | Commercial Kitchen Products | Bakery Machinery | Sweet Making Machine | Kitchen Tables | Food Processing Equipments | Cold Room | Blast Freezer | Chiller | Insulators & Insulation Materials | Refrigeration Spares | Khoya Mawa Making Machine | Dairy Machinery | Air Conditioning Spares | Laboratory Equipments | Hospital Equipment Product | Health Club Services | Laptops & Desktop | Electronics Components and Supplies | Consumer Electronics | Heater, Thermostat & Heating Devices | CCTV, Surveillance Systems and Parts | Biometrics & Access Control Devices | Security, Safety System & Service | Home Appliance Products | Batteries & Charge Storage Devices | Handicrafts & Decorative | Modular kitchen | Commercial Furniture | Home Textile & Furnishing | Swimming Pool & Water Sport Goods
Copyrights © 2022 Aajjo.com. All Rights Reserved.