High Mast Pole
A High Mast Pole provides lighting over a large area. The length of these poles is much higher than usual lighting or street light poles. While typical street light poles range from 4 to 10 meters, these poles are more than 20 meters high. At the top of the pole, high-intensity lights are attached, pointing towards the ground. When they are turned on, it lights up a massive area around the pole. The materials used to manufacture these poles are generally alloys or strong metals to provide high strength and durability. All poles are commonly made of materials like aluminium, stainless steel, cast iron, mild steel, etc. These High Mast Light will face many natural elements like strong winds, rain, storms, etc. Hence, the metal body will provide the necessary strength to the pole to resist these elements. Most High Mast Light Pole have high-pressure sodium lights providing bright lighting but can also have LED or mercury lights. These poles usually have four, six, or eight lights attached to the top but are customisable according to the user's requirement. Any number of lights can be installed on the pole, whether you want three, five, seven, or nine. Below, you can find a vast range of products with the best High Mast Pole Price in India. Easily compare the products and find the one suitable for your needs.
Share Your Requirements
For a Quick response, Please fill up the details below.
People also ask
26/09/2022
The High Mast Pole is used at various places to provide high-quality and consistent lighting. It is manufactured using various materials and offers many advantages to every user. The price of the pole entirely depends on the materials used for manufacturing and the size of the pole. More info...
About Us | Sitemap | Become Seller | Blog | Customer Care | Careers | Exhibitions
Privacy Policy | Terms & Conditions | Refund Policy | Replacement | Cancellation | Shipping | Cookies Policy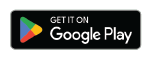 Hot Searched Keywords
Water Treatment & Purification Plant | Liquid Packaging Machinery | Pumps, Pumping Machines & Spares | Conveyor Systems & Components | Fast Food & Beverages Machinery | Industrial Coolers, Blowers & Fans | Mechanical Parts & Spares | PVC, LDPE, HDPE & Plastic Sheets | Strapping & Sealing Machines | Building & Construction Machines | Machines & Equipments | Testing & Measuring Equipments | Automobile, Parts & Spares | Plastic Work & Processing Machines | Industrial Plants & Machinery | Hand & Machine Tools | Lab Instrument | Milling & Grinding Tools | Cutting Machines & Equipment | Prefabricated Houses & Structures | Doors & windows | Solar & Renewable Energy Products | Steel Bars, Rods, Plates & Sheets | Stainless Steel Product | Marble, Granite & Stones | Cement and Concrete | Door, Window Handles & Knockers | Steel Pipes and Tubes | Lifting Hooks, Chains & Clamps | Metal Pipe & Plumbing Fittings | Metals, Alloys & Minerals | Chapati Machine | Display and Service Counters | Burners & Cooktop | Tea & Coffee Machine | Water Boiler | Food Processing Plants & Machinery | Commercial Kitchen Products | Bakery Machinery | Sweet Making Machine | Kitchen Tables | Food Processing Equipments | Cold Room | Blast Freezer | Chiller | Insulators & Insulation Materials | Refrigeration Spares | Khoya Mawa Making Machine | Dairy Machinery | Air Conditioning Spares | Laboratory Equipments | Hospital Equipment Product | Health Club Services | Laptops & Desktop | Electronics Components and Supplies | Consumer Electronics | Heater, Thermostat & Heating Devices | CCTV, Surveillance Systems and Parts | Biometrics & Access Control Devices | Security, Safety System & Service | Home Appliance Products | Batteries & Charge Storage Devices | Handicrafts & Decorative | Modular kitchen | Commercial Furniture | Home Textile & Furnishing | Swimming Pool & Water Sport Goods
Copyrights © 2022 Aajjo.com. All Rights Reserved.