Swimming Pool
A Swimming Pool is a body of water contained within a structure, such as a building or a concrete slab. It may be indoors or outdoors, depending on its purpose. Indoor pools are often located inside a house, while outdoor pools are built outside buildings. There are many reasons why people choose to build it. One of the most obvious reasons is to provide a place for children and adults to enjoy time together. Another benefit of having a pool is that it provides a great way to cool off during hot summer days. Swimmingpool can also be used for relaxation and enjoyment. There are numerous ways to use it for these purposes. You can simply sit back and relax in the warm sun, or you can take advantage of the many features offered by swimming pools. These features include diving boards, slides, and even waterfalls. These are great places to spend with your friends and family. These pools are available in various sizes and capacities that can be customized according to your requirements. If you want a Big Pool, you may need to contact the manufacturers or builders to get it done. There are many manufacturers that provide ready-to-install pools made of high-grade materials. Below, you can find a premium range of products from verified manufacturers and sellers.
Share Your Requirements
For a Quick response, Please fill up the details below.
Related Videos
About Us | Sitemap | Become Seller | Blog | Customer Care | Careers | Exhibitions
Privacy Policy | Terms & Conditions | Refund Policy | Replacement | Cancellation | Shipping | Cookies Policy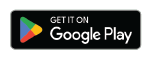 Hot Searched Keywords
Water Treatment & Purification Plant | Liquid Packaging Machinery | Pumps, Pumping Machines & Spares | Conveyor Systems & Components | Fast Food & Beverages Machinery | Industrial Coolers, Blowers & Fans | Mechanical Parts & Spares | PVC, LDPE, HDPE & Plastic Sheets | Strapping & Sealing Machines | Building & Construction Machines | Machines & Equipments | Testing & Measuring Equipments | Automobile, Parts & Spares | Plastic Work & Processing Machines | Industrial Plants & Machinery | Hand & Machine Tools | Lab Instrument | Milling & Grinding Tools | Cutting Machines & Equipment | Prefabricated Houses & Structures | Doors & windows | Solar & Renewable Energy Products | Steel Bars, Rods, Plates & Sheets | Stainless Steel Product | Marble, Granite & Stones | Cement and Concrete | Door, Window Handles & Knockers | Steel Pipes and Tubes | Lifting Hooks, Chains & Clamps | Metal Pipe & Plumbing Fittings | Metals, Alloys & Minerals | Chapati Machine | Display and Service Counters | Burners & Cooktop | Tea & Coffee Machine | Water Boiler | Food Processing Plants & Machinery | Commercial Kitchen Products | Bakery Machinery | Sweet Making Machine | Kitchen Tables | Food Processing Equipments | Cold Room | Blast Freezer | Chiller | Insulators & Insulation Materials | Refrigeration Spares | Khoya Mawa Making Machine | Dairy Machinery | Air Conditioning Spares | Laboratory Equipments | Hospital Equipment Product | Health Club Services | Laptops & Desktop | Electronics Components and Supplies | Consumer Electronics | Heater, Thermostat & Heating Devices | CCTV, Surveillance Systems and Parts | Biometrics & Access Control Devices | Security, Safety System & Service | Home Appliance Products | Batteries & Charge Storage Devices | Handicrafts & Decorative | Modular kitchen | Commercial Furniture | Home Textile & Furnishing | Swimming Pool & Water Sport Goods
Copyrights © 2022 Aajjo.com. All Rights Reserved.