Manufacturer of Commercial Kitchen Equipment, Commercial Refrigerators, Chillers, Display Cabinets, Food Service Equipment for Hotels Restaurants, and Hospitals. Read More...
Frost Master Private Limited

Trusted
GST No - 07AAECF4100D1ZC
A-23 Meer Vihar, Madan Pur Dabas, Mangal Bazar Road
General Details
Model
Two Door Upright Chiller
Technical Specification
Capacity (Ltr}
600
Cooling Type
NA
Temperature Range (Chiller)
NA
Temperature Range (Freezer)
NA
Defrost
Frost-Free
Body Material
Stainless Steel
Door (Nos)
NA
Door Material
NA
Shelves (Nos)
3
Wheels/ Castors
NA
Refrigerant Gas Specification
NA
Packing Delivery& Taxes
Despatch time after releasing the order
NA
Road Permit Or Way Form
NA
Others
Brand
Frost Master
Castors/Legs
Yes
Compressor Type
Reciprocating
Condenser Fan
Yes
Cooling
Frost Free
Country of Origin
Made in India
Depth
30
Door Type
Folding Door
Evaporator Fan
No
Height
81
I Deal In
New Only
Length
30
Lock
Yes
Number of Doors
2
Operation Mode
Automatic
Overall Dimension
30*30*81
Phase
Single
Power Consumption
2 KW
Power Source
Electric
Product Dimensions
30*30*81 (inches)
PUF insulated
Yes
PUF Thickness
70 mm
Refrigerant Used
R-22
Stabilizer Required
No
Steel Grade
304 SS
Type
Upright
Voltage
240
Volume
600
Warranty
1
---
Description
The Frost Master Upright Chillers range of chillers and freezers are ideal for storages of premixes and prep material. They come with auto door close mechanisms and use food grade stainless steel that keeps food fresh, no matter what.
---
About Frost Master Private Limited
GST
07AAECF4100D1ZC
Year of Establishment
2021
Nature of Business
Manufacturing
Number of Employees
1 - 50
Turnover
30
Legal Status
Private Limited Company
Age of Company
1
Frost Master Private Limited, founded in 2021, specializes in the production of a wide range of products such as Ice Cream Machines, Water Coolers, Pizza Makeline Counters, Visi Coolers, Bakery Display Counters, and so on. We acquire raw materials from reputable industry vendors to manufacture these products and ensure that they are of top quality. We have built a large storage facility to store our items, protecting them from any adverse effects.
Read More...
Frost Master Private Limited
A-23 Meer Vihar, Madan Pur Dabas, Mangal Bazar Road
Send your enquiry to supplier
About Us | Sitemap | Become Seller | Blog | Customer Care | Careers | Exhibitions
Privacy Policy | Terms & Conditions | Refund Policy | Replacement | Cancellation | Shipping | Cookies Policy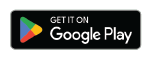 Hot Searched Keywords
Water Treatment & Purification Plant | Liquid Packaging Machinery | Pumps, Pumping Machines & Spares | Conveyor Systems & Components | Fast Food & Beverages Machinery | Industrial Coolers, Blowers & Fans | Mechanical Parts & Spares | PVC, LDPE, HDPE & Plastic Sheets | Strapping & Sealing Machines | Building & Construction Machines | Machines & Equipments | Testing & Measuring Equipments | Automobile, Parts & Spares | Plastic Work & Processing Machines | Industrial Plants & Machinery | Hand & Machine Tools | Lab Instrument | Milling & Grinding Tools | Cutting Machines & Equipment | Prefabricated Houses & Structures | Doors & windows | Solar & Renewable Energy Products | Steel Bars, Rods, Plates & Sheets | Stainless Steel Product | Marble, Granite & Stones | Cement and Concrete | Door, Window Handles & Knockers | Steel Pipes and Tubes | Lifting Hooks, Chains & Clamps | Metal Pipe & Plumbing Fittings | Metals, Alloys & Minerals | Chapati Machine | Display and Service Counters | Burners & Cooktop | Tea & Coffee Machine | Water Boiler | Food Processing Plants & Machinery | Commercial Kitchen Products | Bakery Machinery | Sweet Making Machine | Kitchen Tables | Food Processing Equipments | Cold Room | Blast Freezer | Chiller | Insulators & Insulation Materials | Refrigeration Spares | Khoya Mawa Making Machine | Dairy Machinery | Air Conditioning Spares | Laboratory Equipments | Hospital Equipment Product | Health Club Services | Laptops & Desktop | Electronics Components and Supplies | Consumer Electronics | Heater, Thermostat & Heating Devices | CCTV, Surveillance Systems and Parts | Biometrics & Access Control Devices | Security, Safety System & Service | Home Appliance Products | Batteries & Charge Storage Devices | Handicrafts & Decorative | Modular kitchen | Commercial Furniture | Home Textile & Furnishing | Swimming Pool & Water Sport Goods
Copyrights © 2022 Aajjo.com. All Rights Reserved.