MULTI V is LG's Variable Refrigerant Flow (VRF) system. ... Providing exceptional comfort, energy efficiency and reliability, LG VRF solutions offer cost effectiveness an Read More...
SIFY AIRCON
General Details
Model
L.G. VRF system
Star Rating
NA
Tonnage (TR)
NA
Cooling Capacity (Btu/hr)
NA
Electrical Power Supply
Power Supply
NA
Technical Specification
Compressor Model
NA
Compressor Type
NA
Compressor Make
NA
Refrigerant Gas Specification
NA
Packing Delivery& Taxes
Despatch time after releasing the order
NA
Road Permit Or Way Form
NA
Type of packing
NA
---
Description
MULTI V is LG's Variable Refrigerant Flow (VRF) system. ... Providing exceptional comfort, energy efficiency and reliability, LG VRF solutions offer cost effectiveness and easier installation, and thus, are widely considered to be among the most versatile and powerful system air conditioners.
---
Sify Aircon is a major wholesaler and provider of high-quality VRV Air Conditioners, VRF Systems, Ductable Units, VRV Systems, Split Air Conditioners, and other HVAC products. We also offer air conditioning ducting, air conditioning installation, and air conditioning copper piping services. We are a
Read More...
People also ask
31/12/2016
VRF HVAC systems use less energy for several reasons. More info...
07/10/2019
Variable refrigerant flow (VRF) systems vary the flow of refrigerant to indoor units supported demand. More info...
15/05/2021
Air conditioning, also known as A/C, air conditioner, is the process of controlling the moisture content of air – that is humidity, as well as removing dust in some cases of the air within a vehicle or building to achieve a more contented interior environment More info...
About Us | Sitemap | Become Seller | Blog | Customer Care | Careers | Exhibitions
Privacy Policy | Terms & Conditions | Refund Policy | Replacement | Cancellation | Shipping | Cookies Policy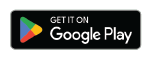 Hot Searched Keywords
Water Treatment & Purification Plant | Liquid Packaging Machinery | Pumps, Pumping Machines & Spares | Conveyor Systems & Components | Fast Food & Beverages Machinery | Industrial Coolers, Blowers & Fans | Mechanical Parts & Spares | PVC, LDPE, HDPE & Plastic Sheets | Strapping & Sealing Machines | Building & Construction Machines | Machines & Equipments | Testing & Measuring Equipments | Automobile, Parts & Spares | Plastic Work & Processing Machines | Industrial Plants & Machinery | Hand & Machine Tools | Lab Instrument | Milling & Grinding Tools | Cutting Machines & Equipment | Prefabricated Houses & Structures | Doors & windows | Solar & Renewable Energy Products | Steel Bars, Rods, Plates & Sheets | Stainless Steel Product | Marble, Granite & Stones | Cement and Concrete | Door, Window Handles & Knockers | Steel Pipes and Tubes | Lifting Hooks, Chains & Clamps | Metal Pipe & Plumbing Fittings | Metals, Alloys & Minerals | Chapati Machine | Display and Service Counters | Burners & Cooktop | Tea & Coffee Machine | Water Boiler | Food Processing Plants & Machinery | Commercial Kitchen Products | Bakery Machinery | Sweet Making Machine | Kitchen Tables | Food Processing Equipments | Cold Room | Blast Freezer | Chiller | Insulators & Insulation Materials | Refrigeration Spares | Khoya Mawa Making Machine | Dairy Machinery | Air Conditioning Spares | Laboratory Equipments | Hospital Equipment Product | Health Club Services | Laptops & Desktop | Electronics Components and Supplies | Consumer Electronics | Heater, Thermostat & Heating Devices | CCTV, Surveillance Systems and Parts | Biometrics & Access Control Devices | Security, Safety System & Service | Home Appliance Products | Batteries & Charge Storage Devices | Handicrafts & Decorative | Modular kitchen | Commercial Furniture | Home Textile & Furnishing | Swimming Pool & Water Sport Goods
Copyrights © 2022 Aajjo.com. All Rights Reserved.