About Us
Creativeflex Engineering & Exports heartily welcomes you to our place of web and assures that every of your need regarding packaging will be fulfilled here whether you need machines or services. Known as one of the tops manufacturers and exporters of Industrial packaging machines and equipment in India, we offer a wide range of customized packing machinery for various food and non-food products like powder, liquid, paste, granules, etc. in a pouch, bag, or carton box, as per the requirement of our valued customers and are known for most modern design, low maintenance, high performance, and competitive price. We've a team of highly qualified, experienced, and dedicated people to achieve goals with accuracy.
Tell us your Requirements
Why us
We offer one among a short series of commercial packaging machines, made with prevalent innovation and excellent quality materials. We're a manufacturer of high- speed automatic pouch packing machines with center sealing or 3-4 side sealing and lined carton machines for box packing. We've listed various sorts of products for pouch and box packing. Structure of MS flawlessly blanketed with largely durable and erosion-free machine makeup, all contact corridors made with Stainless Steel, top quality PLC, motors, sealers, and other electronics, electrical and mechanical corridor, we just draft an ideal machine to exceed your demands. Our complete range of machinery is easy to operate and reliable for various types of industries. Modern design, high performance, low maintenance, and low power consumption are some of the attractions of machinery. All the products are custom made and manufactured according to the requirement of value.
Contact Us
Address:8-2-310/1/1/A/10, NANDI NAGAR, ROAD NO 14, BANJARA HILL, HYDERABAD, Hyderabad, Telangana, 500034
Phone:
About Us | Sitemap | Become Seller | Blog | Customer Care | Careers | Exhibitions
Privacy Policy | Terms & Conditions | Refund Policy | Replacement | Cancellation | Shipping | Cookies Policy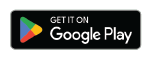 Hot Searched Keywords
Water Treatment & Purification Plant | Liquid Packaging Machinery | Pumps, Pumping Machines & Spares | Conveyor Systems & Components | Fast Food & Beverages Machinery | Industrial Coolers, Blowers & Fans | Mechanical Parts & Spares | PVC, LDPE, HDPE & Plastic Sheets | Strapping & Sealing Machines | Building & Construction Machines | Machines & Equipments | Testing & Measuring Equipments | Automobile, Parts & Spares | Plastic Work & Processing Machines | Industrial Plants & Machinery | Hand & Machine Tools | Lab Instrument | Milling & Grinding Tools | Cutting Machines & Equipment | Prefabricated Houses & Structures | Doors & windows | Solar & Renewable Energy Products | Steel Bars, Rods, Plates & Sheets | Stainless Steel Product | Marble, Granite & Stones | Cement and Concrete | Door, Window Handles & Knockers | Steel Pipes and Tubes | Lifting Hooks, Chains & Clamps | Metal Pipe & Plumbing Fittings | Metals, Alloys & Minerals | Chapati Machine | Display and Service Counters | Burners & Cooktop | Tea & Coffee Machine | Water Boiler | Food Processing Plants & Machinery | Commercial Kitchen Products | Bakery Machinery | Sweet Making Machine | Kitchen Tables | Food Processing Equipments | Cold Room | Blast Freezer | Chiller | Insulators & Insulation Materials | Refrigeration Spares | Khoya Mawa Making Machine | Dairy Machinery | Air Conditioning Spares | Laboratory Equipments | Hospital Equipment Product | Health Club Services | Laptops & Desktop | Electronics Components and Supplies | Consumer Electronics | Heater, Thermostat & Heating Devices | CCTV, Surveillance Systems and Parts | Biometrics & Access Control Devices | Security, Safety System & Service | Home Appliance Products | Batteries & Charge Storage Devices | Handicrafts & Decorative | Modular kitchen | Commercial Furniture | Home Textile & Furnishing | Swimming Pool & Water Sport Goods
Copyrights © 2022 Aajjo.com. All Rights Reserved.