About us
Famous British journalist,editor and literary critic quotes :-
"The function of the moralist is to exhort whereas that of an artist is to exhibit.The aim of the one is to influence action and that of the other is to awaken perception."
It is well explained in the above said lines about what is art ! It's futile to define Art as it has life growth. So clear and precise definition of an Art is pointless.
Tell us your Requirements
why us
The Exquisite Arts Studio allows you to explore a variety of art topics, from drawing and painting to lettering and fine art. Whether you're looking for art classes for beginners or an experienced artist, online classes in sketching and doodling and design, collage and color, all taught by talented artists and professionals, can help you take your skills to the next level. There will be opportunities to learn new techniques and use new tools. Work with pencils or paints, inks, or watercolors, and you can get hands-on experience by completing and sharing your own art projects.
Drawing is not a skill. It's a skill that anyone can learn. Designed for aspiring painters, designers, illustrators, and artists of all types, the courses offered by Exquisite Arts Studio will teach you the foundation of art and design of all kinds.
Here's how it works:
Each day, you will be taught an essential drawing skill. At the end of each lesson, you'll be given a project to help you quickly and efficiently improve your drawing skills. After completing the project, you will be prepared for the next day's lesson and project!
Contact Us
Address:81-82,1st Floor, D-13, Sector-7 Rohini Delhi
Phone:9870566160
About Us | Sitemap | Become Seller | Blog | Customer Care | Careers | Exhibitions
Privacy Policy | Terms & Conditions | Refund Policy | Replacement | Cancellation | Shipping | Cookies Policy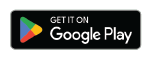 Hot Searched Keywords
Water Treatment & Purification Plant | Liquid Packaging Machinery | Pumps, Pumping Machines & Spares | Conveyor Systems & Components | Fast Food & Beverages Machinery | Industrial Coolers, Blowers & Fans | Mechanical Parts & Spares | PVC, LDPE, HDPE & Plastic Sheets | Strapping & Sealing Machines | Building & Construction Machines | Machines & Equipments | Testing & Measuring Equipments | Automobile, Parts & Spares | Plastic Work & Processing Machines | Industrial Plants & Machinery | Hand & Machine Tools | Lab Instrument | Milling & Grinding Tools | Cutting Machines & Equipment | Prefabricated Houses & Structures | Doors & windows | Solar & Renewable Energy Products | Steel Bars, Rods, Plates & Sheets | Stainless Steel Product | Marble, Granite & Stones | Cement and Concrete | Door, Window Handles & Knockers | Steel Pipes and Tubes | Lifting Hooks, Chains & Clamps | Metal Pipe & Plumbing Fittings | Metals, Alloys & Minerals | Chapati Machine | Display and Service Counters | Burners & Cooktop | Tea & Coffee Machine | Water Boiler | Food Processing Plants & Machinery | Commercial Kitchen Products | Bakery Machinery | Sweet Making Machine | Kitchen Tables | Food Processing Equipments | Cold Room | Blast Freezer | Chiller | Insulators & Insulation Materials | Refrigeration Spares | Khoya Mawa Making Machine | Dairy Machinery | Air Conditioning Spares | Laboratory Equipments | Hospital Equipment Product | Health Club Services | Laptops & Desktop | Electronics Components and Supplies | Consumer Electronics | Heater, Thermostat & Heating Devices | CCTV, Surveillance Systems and Parts | Biometrics & Access Control Devices | Security, Safety System & Service | Home Appliance Products | Batteries & Charge Storage Devices | Handicrafts & Decorative | Modular kitchen | Commercial Furniture | Home Textile & Furnishing | Swimming Pool & Water Sport Goods
Copyrights © 2022 Aajjo.com. All Rights Reserved.