About Us
In 2020, with the aim of becoming a dynamic ice cube machine manufacturer, we founded our company. The fact that maybe we are a newly installed firm, but that does not mean that we are a new player in the market, thanks to the fourteen years of experience our shareholders have presence in foodservice equipment for hotels, restaurants, bars & pubs, coffee shops, ice cream & beverage, food retail, display and food preservation segments.
Currently, we operate throughout India, thanks to the expertise and experience of our qualified staff. We offer high quality and cutting-edge solutions. We have proven to our customers that the Massive Mart Quality System is a guarantee.
Further, we develop solutions that are capable of ensuring the reliability of the product as time passes by and guaranteeing long-term satisfaction. In a very real sense, we owe all our success to you, our customer, since listening to your needs is at the core of our business philosophy. We are pleased to have earned the loyalty of customers across the industry spectrum and in a variety of sizes.
Legal Status:
Sole Proprietorship
Nature of Business :
Importer and Supplier
Tell us your Requirements
Why us
The food service industry is an extremely valuable part of our business. We provide our products to a broad range of customers, from hotels to caterers to educational facilities. We want to provide our customers with products that are durable, save labor, and enhance food safety and quality. In this way, you can offer your guests an exceptional experience while increasing profits.
At every step of the production process, we ensure that our products meet the highest standards of quality for the various industries.
Contact Us
Address:189, PHASE II, SILVER PARK BALYA KHEDI, INDORE, Indore, Madhya Pradesh, 453771
Phone:
About Us | Sitemap | Become Seller | Blog | Customer Care | Careers | Exhibitions
Privacy Policy | Terms & Conditions | Refund Policy | Replacement | Cancellation | Shipping | Cookies Policy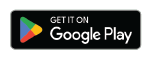 Hot Searched Keywords
Water Treatment & Purification Plant | Liquid Packaging Machinery | Pumps, Pumping Machines & Spares | Conveyor Systems & Components | Fast Food & Beverages Machinery | Industrial Coolers, Blowers & Fans | Mechanical Parts & Spares | PVC, LDPE, HDPE & Plastic Sheets | Strapping & Sealing Machines | Building & Construction Machines | Machines & Equipments | Testing & Measuring Equipments | Automobile, Parts & Spares | Plastic Work & Processing Machines | Industrial Plants & Machinery | Hand & Machine Tools | Lab Instrument | Milling & Grinding Tools | Cutting Machines & Equipment | Prefabricated Houses & Structures | Doors & windows | Solar & Renewable Energy Products | Steel Bars, Rods, Plates & Sheets | Stainless Steel Product | Marble, Granite & Stones | Cement and Concrete | Door, Window Handles & Knockers | Steel Pipes and Tubes | Lifting Hooks, Chains & Clamps | Metal Pipe & Plumbing Fittings | Metals, Alloys & Minerals | Chapati Machine | Display and Service Counters | Burners & Cooktop | Tea & Coffee Machine | Water Boiler | Food Processing Plants & Machinery | Commercial Kitchen Products | Bakery Machinery | Sweet Making Machine | Kitchen Tables | Food Processing Equipments | Cold Room | Blast Freezer | Chiller | Insulators & Insulation Materials | Refrigeration Spares | Khoya Mawa Making Machine | Dairy Machinery | Air Conditioning Spares | Laboratory Equipments | Hospital Equipment Product | Health Club Services | Laptops & Desktop | Electronics Components and Supplies | Consumer Electronics | Heater, Thermostat & Heating Devices | CCTV, Surveillance Systems and Parts | Biometrics & Access Control Devices | Security, Safety System & Service | Home Appliance Products | Batteries & Charge Storage Devices | Handicrafts & Decorative | Modular kitchen | Commercial Furniture | Home Textile & Furnishing | Swimming Pool & Water Sport Goods
Copyrights © 2022 Aajjo.com. All Rights Reserved.