About us
We make sure that we carve a niche in the market for providing good quality products and provide customers with PUF roof panel manufacturer products made by us with full potential. Our industry Meraki Expert caters to the needs of the various industries such as dairy, ice cream factory, food processing industry, agriculture, construction, pharmaceuticals, cold chain, hospitals, hospitality, retail, etc. And we serve all of them with full confidence as we have full faith in our company and its production unit.
Tell us your Requirements
Why us
Experts make our products using advanced techniques and materials that have been tested for performance and obtained from trustworthy vendors. Our products are developed by professionals according to international industry standards.
Contact Us
Address:101, First Floor, Shri Sai Apartment, Near Kachore Lawn, Nagpur
Phone:
About Us | Sitemap | Become Seller | Blog | Customer Care | Careers | Exhibitions
Privacy Policy | Terms & Conditions | Refund Policy | Replacement | Cancellation | Shipping | Cookies Policy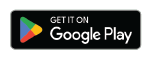 Hot Searched Keywords
Air Conditioning | Refrigeration | Commercial Kitchen | Hospital Equipments | Dairy Equipments | Security | Home Appliances | Furniture | Electrical | Service | Electronics | Other | Machinery | building construction | Information Technology | Ayurvedic & Herbal Product | Apparel, Clothing & Garments | Bags, Handbags, Luggage Bags, Belts, Wallets and Accessories | Fashion Accessories & Gear | Paper & Paper Products | Telecom Products, Equipment & Supplies | Cosmetics & Personal Care | Education Classes | Sports Goods, Toys & Games
Copyrights © 2022 Aajjo.com. All Rights Reserved.