About us
Our firm, M.G industries, is an advanced company and we are counted among the foremost ceiling tiles manufacturer of the different types of ceiling tiles, such as- Hi-rib roofing sheets, Aluminium False ceiling system, Mineral Fiber acoustic ceiling tiles and of the many more products.
Our products are manufactured by using an engineered process, a comprehensive planning process, and standard parts. Thousands of products have already been produced by our company. Our company's on-going experience has been used to plan and implement thousands of projects for our company. Along with this, we also provide our product range in various specifications so that we can meet the varied needs of our clients at an affordable price.
It is unique for M.G. Industries to manufacture an entire range of panel products with frame work for varied applications such as Power Projects, Residential & Commercial Projects, Hospitals, Offices, Universities & Colleges, Petrol Pumps, Control Rooms & Server Rooms.
Based on our ongoing efforts, we can ensure that our company remains at the forefront of Suspended Ceilings and Elevations with our continuous investment in research and state-of-the-art techniques.
Tell us your Requirements
Why us
In order to maintain the reputation we have developed over the years, we are continuously improving ourselve and providing supreme grade products to our customers..
Our success is attributed to the following factors:
● Flexible payment modes
● On time delivery
● Huge distribution network
● Ethical business strategies
● Transparent Clarity in deals
As a team, we value each person's contribution and offer customized solutions with a range of products to help gain customer confidence. Provided by us is an assortment of products procured from reputable vendors of the industry.
Contact Us
Address:NUCHEM COMPOUND, 20/6, MATHURA ROAD, Faridabad, Haryana, 121001
Phone:
About Us | Sitemap | Become Seller | Blog | Customer Care | Careers | Exhibitions
Privacy Policy | Terms & Conditions | Refund Policy | Replacement | Cancellation | Shipping | Cookies Policy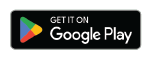 Hot Searched Keywords
Water Treatment & Purification Plant | Liquid Packaging Machinery | Pumps, Pumping Machines & Spares | Conveyor Systems & Components | Fast Food & Beverages Machinery | Industrial Coolers, Blowers & Fans | Mechanical Parts & Spares | PVC, LDPE, HDPE & Plastic Sheets | Strapping & Sealing Machines | Building & Construction Machines | Machines & Equipments | Testing & Measuring Equipments | Automobile, Parts & Spares | Plastic Work & Processing Machines | Industrial Plants & Machinery | Hand & Machine Tools | Lab Instrument | Milling & Grinding Tools | Cutting Machines & Equipment | Prefabricated Houses & Structures | Doors & windows | Solar & Renewable Energy Products | Steel Bars, Rods, Plates & Sheets | Stainless Steel Product | Marble, Granite & Stones | Cement and Concrete | Door, Window Handles & Knockers | Steel Pipes and Tubes | Lifting Hooks, Chains & Clamps | Metal Pipe & Plumbing Fittings | Metals, Alloys & Minerals | Chapati Machine | Display and Service Counters | Burners & Cooktop | Tea & Coffee Machine | Water Boiler | Food Processing Plants & Machinery | Commercial Kitchen Products | Bakery Machinery | Sweet Making Machine | Kitchen Tables | Food Processing Equipments | Cold Room | Blast Freezer | Chiller | Insulators & Insulation Materials | Refrigeration Spares | Khoya Mawa Making Machine | Dairy Machinery | Air Conditioning Spares | Laboratory Equipments | Hospital Equipment Product | Health Club Services | Laptops & Desktop | Electronics Components and Supplies | Consumer Electronics | Heater, Thermostat & Heating Devices | CCTV, Surveillance Systems and Parts | Biometrics & Access Control Devices | Security, Safety System & Service | Home Appliance Products | Batteries & Charge Storage Devices | Handicrafts & Decorative | Modular kitchen | Commercial Furniture | Home Textile & Furnishing | Swimming Pool & Water Sport Goods
Copyrights © 2022 Aajjo.com. All Rights Reserved.