About us
Optimum Window Solutions is a well-known firm in India that manufactures Sliding Windows, Tilt and Turn Windows, Slide & Fold Windows, Top Hung Windows, and so on. Optimum Window Solutions is a full-service provider that specializes in the design, manufacture, installation, and service of precision-engineered made-to-order UPVC window and door systems.
Tell us your Requirements
Why us
Optimum Window Solutions, India's largest Windows and Doors Company, has produced UPVC windows and doors that can survive India's harsh climatic change. Our high-performance products add architectural interest to the home while blocking out street noise, dust, pollution, rain, and wind. Our solutions outlive structures.
Contact Us
Address:Road No.106 Sikroad Near Raj Nagar Extension, Ghaziabad, Uttar Pradesh
Phone:01204418329
About Us | Sitemap | Become Seller | Blog | Customer Care | Careers | Exhibitions
Privacy Policy | Terms & Conditions | Refund Policy | Replacement | Cancellation | Shipping | Cookies Policy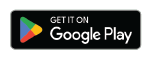 Hot Searched Keywords
Air Conditioning | Refrigeration | Commercial Kitchen | Hospital Equipments | Dairy Equipments | Security | Home Appliances | Furniture | Electrical | Service | Electronics | Other | Machinery | building construction | Information Technology | Ayurvedic & Herbal Product | Apparel, Clothing & Garments | Bags, Handbags, Luggage Bags, Belts, Wallets and Accessories | Fashion Accessories & Gear | Paper & Paper Products | Telecom Products, Equipment & Supplies | Cosmetics & Personal Care | Education Classes | Sports Goods, Toys & Games
Copyrights © 2022 Aajjo.com. All Rights Reserved.