About us
Rockwell Industries Limited was founded in 1986 and has grown steadily to become a leading and renowned manufacturer of commercial refrigeration equipment. Rockwell is one of the first companies in the country to introduce CFC-free products and can produce green (TUV) certified high current machines in India. It is a flagship refrigeration technology company that draws on its know-how accumulated over the past 33 years to offer the best in refrigeration technology. Rockwell Industries Limited has been primarily active in the manufacturing sector (machinery and equipment) for the past 36 years and is currently active.
Tell us your Requirements
Why us
Rockwell Industries Limited fulfills the cooling requirements of a large number of corporate, commercial as well as residential customers.
We, the people of Rockwell Industries Limited, commit ourselves to the following values in executing our tasks and interacting with one another. By following these values guide our decisions and influence our thinking. We have the best expertise in end to end execution of cold chain facilities. The most professional experience of the team lies in all areas of cold chain operations – such as design, supply, installation & commissioning, operations. The production and our capability is based on our collective knowledge and technology partnerships with leading international cold chain product suppliers, solution providers. We always depend on our committed and best-in-class sales and service workforce spread across geographies.
Contact Us
Address:Corporate Address Rockwell Industries Limited 6-3-883/Z/A, 3rd Floor, Tejaswi Plaza, Above Tanishq Showroom, Panjagutta, Hyderabad, Telangana 50008
Phone:
About Us | Sitemap | Become Seller | Blog | Customer Care | Careers | Exhibitions
Privacy Policy | Terms & Conditions | Refund Policy | Replacement | Cancellation | Shipping | Cookies Policy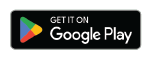 Hot Searched Keywords
Air Conditioning | Refrigeration | Commercial Kitchen | Hospital Equipments | Dairy Equipments | Security | Home Appliances | Furniture | Electrical | Service | Electronics | Other | Machinery | building construction | Information Technology | Ayurvedic & Herbal Product | Apparel, Clothing & Garments | Bags, Handbags, Luggage Bags, Belts, Wallets and Accessories | Fashion Accessories & Gear | Paper & Paper Products | Telecom Products, Equipment & Supplies | Cosmetics & Personal Care | Education Classes | Sports Goods, Toys & Games
Copyrights © 2022 Aajjo.com. All Rights Reserved.