About Us
We are a distributor of semi-automatic paper plate-making machine manufacturers, silver laminated paper roll, paper lamination sheets, automatic die machines, etc in Nagpur, Maharashtra. With many years of machine and laminated foil distributor experience, we know how to provide quality products at competitive prices. Every machine is suitable for structural applications where strength, toughness, and excellent corrosion resistance are required.
Tell us your Requirements
Contact Us
Address:Plot No. C-4/1, Vidya Vihar, C-Block Industrial Area, Pocket A, Uttam Nagar, Delhi- 110059, India
Phone:
About Us | Sitemap | Become Seller | Blog | Customer Care | Careers | Exhibitions
Privacy Policy | Terms & Conditions | Refund Policy | Replacement | Cancellation | Shipping | Cookies Policy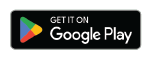 Hot Searched Keywords
Air Conditioning | Refrigeration | Commercial Kitchen | Hospital Equipments | Dairy Equipments | Security | Home Appliances | Furniture | Electrical | Service | Electronics | Other | Machinery | building construction | Information Technology | Ayurvedic & Herbal Product | Apparel, Clothing & Garments | Bags, Handbags, Luggage Bags, Belts, Wallets and Accessories | Fashion Accessories & Gear | Paper & Paper Products | Telecom Products, Equipment & Supplies | Cosmetics & Personal Care | Education Classes | Sports Goods, Toys & Games
Copyrights © 2022 Aajjo.com. All Rights Reserved.