About us
With our in-depth knowledge of this domain, we are actively engaged in offering an excellent quality assortment of kitchen equipment, as being a display counter manufacturer.
At our customers' base, we hold expertise in providing high-quality Fast Food Stalls and display counters. We manufacture our display counters using high quality raw materials such as stainless steel and other related components, obtained from reliable vendors. As well as this, the offered range is suitably examined on various characteristics for ensuring compliance with the international quality norms and standards.
Offering a large array of commercial cake and sweets display counters to meet the increasing demands of our valued customers, we cater to the increasing requirements of our customers. Our stoves are available in various specifications as well.
Tell us your Requirements
Why us
Manufacturing and supplying a wide range of food display counters and kitchen equipment, T S Enterprises is gaining the attention of clients all over the country. Snack Display Counter, Bend Glass Counter and Bakery Display Counter are just a few of our many products in our large range, marked at reasonable prices.
Further, we create prominent organizational objectives that we follow rigorously, based on the needs of our clients. To be able to deliver the finest array of products to our customers, we have hired the best team of experts to ensure that the provided products are accurate.
Reasons to follow us:
● Market leading prices
● Wide distribution network
● Skilled team of professionals
● State-of-the-art infrastructure
● Quality tested products
A key feature of our infrastructure unit is its well-equipped workshop, which is equipped with sophisticated tools and advanced technology to facilitate a smooth production process. The quality of these products is guaranteed and the products are made in accordance with the specifications provided by the clients.
Contact Us
Address:37/A, INDUSTRICAL COLONY, NAINI, Allahabad, Uttar Pradesh, 211008
Phone:
About Us | Sitemap | Become Seller | Blog | Customer Care | Careers | Exhibitions
Privacy Policy | Terms & Conditions | Refund Policy | Replacement | Cancellation | Shipping | Cookies Policy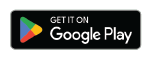 Hot Searched Keywords
Water Treatment & Purification Plant | Liquid Packaging Machinery | Pumps, Pumping Machines & Spares | Conveyor Systems & Components | Fast Food & Beverages Machinery | Industrial Coolers, Blowers & Fans | Mechanical Parts & Spares | PVC, LDPE, HDPE & Plastic Sheets | Strapping & Sealing Machines | Building & Construction Machines | Machines & Equipments | Testing & Measuring Equipments | Automobile, Parts & Spares | Plastic Work & Processing Machines | Industrial Plants & Machinery | Hand & Machine Tools | Lab Instrument | Milling & Grinding Tools | Cutting Machines & Equipment | Prefabricated Houses & Structures | Doors & windows | Solar & Renewable Energy Products | Steel Bars, Rods, Plates & Sheets | Stainless Steel Product | Marble, Granite & Stones | Cement and Concrete | Door, Window Handles & Knockers | Steel Pipes and Tubes | Lifting Hooks, Chains & Clamps | Metal Pipe & Plumbing Fittings | Metals, Alloys & Minerals | Chapati Machine | Display and Service Counters | Burners & Cooktop | Tea & Coffee Machine | Water Boiler | Food Processing Plants & Machinery | Commercial Kitchen Products | Bakery Machinery | Sweet Making Machine | Kitchen Tables | Food Processing Equipments | Cold Room | Blast Freezer | Chiller | Insulators & Insulation Materials | Refrigeration Spares | Khoya Mawa Making Machine | Dairy Machinery | Air Conditioning Spares | Laboratory Equipments | Hospital Equipment Product | Health Club Services | Laptops & Desktop | Electronics Components and Supplies | Consumer Electronics | Heater, Thermostat & Heating Devices | CCTV, Surveillance Systems and Parts | Biometrics & Access Control Devices | Security, Safety System & Service | Home Appliance Products | Batteries & Charge Storage Devices | Handicrafts & Decorative | Modular kitchen | Commercial Furniture | Home Textile & Furnishing | Swimming Pool & Water Sport Goods
Copyrights © 2022 Aajjo.com. All Rights Reserved.