About us
Victor & Co., founded in 2009, has established an enviable reputation in the wholesale and trade of Cargo Container, Container Manufactured, Office Cabins, Container Trading, Porta Cabin, Reefer Container, and Used Containers. These products are well regarded in the market due to their water resistance, heat resistance, low cost, long life, ease of use, and low maintenance.
Tell us your Requirements
why us
Victor & Co. is a company established in Maharashtra, India that offers a diverse range of items. We are engaged in the production, trade, and distribution of the finest Swimming Pool and Children's Park products. To retain this reputation, we use high-quality raw materials and contemporary machines in accordance with industry standards and rules. This ensures the product's sturdiness, finish, corrosion resistance, and endurance. Furthermore, because of our consistent quality, cheap price, and fast delivery, we are one of the top choices of manufacturers and suppliers.
Contact Us
Address:shop -4, PLOT NO -71, SHREE SIDDHI VINAYAKA COMPLEX, NEAR AISWARYA HOTEL, KAMOTHE, Raigad, Maharashtra, 410209
Phone:
About Us | Sitemap | Become Seller | Blog | Customer Care | Careers | Exhibitions
Privacy Policy | Terms & Conditions | Refund Policy | Replacement | Cancellation | Shipping | Cookies Policy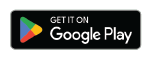 Hot Searched Keywords
Air Conditioning | Refrigeration | Commercial Kitchen | Hospital Equipments | Dairy Equipments | Security | Home Appliances | Furniture | Electrical | Service | Electronics | Other | Machinery | building construction | Information Technology | Ayurvedic & Herbal Product | Apparel, Clothing & Garments | Bags, Handbags, Luggage Bags, Belts, Wallets and Accessories | Fashion Accessories & Gear | Paper & Paper Products | Telecom Products, Equipment & Supplies | Cosmetics & Personal Care | Education Classes | Sports Goods, Toys & Games
Copyrights © 2022 Aajjo.com. All Rights Reserved.