Electric Candy Floos Machine Cart
With this cotton candy maker, it's like having two units in one. Choose to use either hard candies or standard cotton candy flossing sugar, and watch as it spins . Read More...
DOLPHIN APPLIANCES
GST No - 24ACWPL3481G1Z9
Bhavnagar
General Details
Model
Electric Candy Floos Machine Cart
Body material
NA
Power
NA
Design Type
NA
Application
NA
Size
NA
---
---
Dolphin Appliances is one of India's oldest and largest soda machine manufacturers. All of our products are made from the highest quality steel. We "Dolphin Appliances" are a Sole Proprietorship company dedicated to producing a high-quality range of Soda Machines, Soda Fountain Machines, Mobile Soda Machines, Non-Electric Soda Machines, Soda Vending Machines, Softy Ice Cream Machines, and other related products. Our products have been well praised for their low maintenance, extended working life, and durable design since our founding in 2002 in Bhavnagar (Gujarat, India). The products we provide are competitively priced and of high quality, with a focus on customer satisfaction.
Thanks to our extensive distribution network, we have become adept at delivering consignments within the timeframes set by our customers. Our team of quality controllers sternly examines these products based on predefined parameters to minimize the possibility of inconsistency at the patron's end.
Read More...
About Us | Sitemap | Become Seller | Blog | Customer Care | Careers | Exhibitions
Privacy Policy | Terms & Conditions | Refund Policy | Replacement | Cancellation | Shipping | Cookies Policy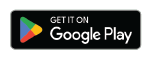 Hot Searched Keywords
Air Conditioning | Refrigeration | Commercial Kitchen | Hospital Equipments | Dairy Equipments | Security | Home Appliances | Furniture | Electrical | Service | Electronics | Other | Machinery | building construction | Information Technology | Ayurvedic & Herbal Product | Apparel, Clothing & Garments | Bags, Handbags, Luggage Bags, Belts, Wallets and Accessories | Fashion Accessories & Gear | Paper & Paper Products | Telecom Products, Equipment & Supplies | Cosmetics & Personal Care | Education Classes | Sports Goods, Toys & Games
Copyrights © 2022 Aajjo.com. All Rights Reserved.