Commercial Bakery Rotary Rack Oven 42 Tray
Trolley Number : 1
Phase : 1/3
Bread Capacity : 120 Bread,400gms/30min (Standard Size)
Tray Size : 13" X 18"
More Specification(s)
Rotating rack ovens control heat so that it's dispersed evenly throughout the oven. As a result, you can cook everything—from breads and pastries to meats and casseroles Read More...
MACHINERY POINT
GST No - 23CNKPM4045C1ZB
77, TELEPHONE NAGAR, IN FRONT OF COMMITTEE HALL, INDORE, Indore, Madhya Pradesh, 452001
General Details
Model
MPR-42
Technical Specifications
No. of Rack
NA
Bead(Pcs)
NA
Cookies(Kg)
NA
Dry Rusk(Kg)
NA
Buns(Pcs)
NA
Connected Load(Hp)
NA
Fuel
NA
Packing Delivery& Taxes
Despatch time after releasing the order
NA
Road Permit Or Way Form
NA
Others
Trolley Number
1
Application
Biscuit,Cakes,Breads,Toast
Baking Capacity
42 Trays
Phase
1/3
Oven Type
Rotary
Power Source
Gas, Electric, Diesel
Machine Body Material
SS
Operation Mode
Semi-Automatic, Automatic
Tray Size
13" X 18"
Source Type
Gas and Diesel
Power Load
2 HP
Burner
Riello G 5 (Make Italian)
Diesel Gear BoxConsumption
2.25 Litre to 2.5 Litre/Hour
Metal
S.S Grade 202,304,310 and M.S
Production Capacity
250Kg to 275kg/Per Day Dry Flour
Bread Capacity
120 Bread,400gms/30min (Standard Size)
Electricity
220V,50Hz or 440V,50Hz (As Per Order)
Motor
2 NO. (1 PC - 1.5 HP,1 PC - 0.5 HP)
Panel
Automatic/Manual
---
Description
We Manufacture 42 Trays Rotary Rack Oven in Indore, India. Mini rotary rack oven, small rotary oven, small rotary rack oven, wood-fired rotary rack oven.
Manufacturer & Exporter of high-quality Rotary Rack Oven in affordable price, lowest delivery charge, wide variety available, 10-year warranty, all India delivery.
Features:-
Good looking, fast heating, high efficiency and energy saving.
Chamber 10 Years Warranty.
Fully automatic with time controller.
Material:SS 304, 310
Timer, temperature control imported from Taiwan.
Good heat Insulation:3 layer.
Delivery Time: 10 - 15 Days
Packaging Details: Wooden crate or follow customer's requirements. Carton Box+Foam+Plastic Bag+Wooden Crate.
---
MACHINERY POINT
77, TELEPHONE NAGAR, IN FRONT OF COMMITTEE HALL, INDORE, Indore, Madhya Pradesh, 452001
Send your enquiry to supplier
About Us | Sitemap | Become Seller | Blog | Customer Care | Careers | Exhibitions
Privacy Policy | Terms & Conditions | Refund Policy | Replacement | Cancellation | Shipping | Cookies Policy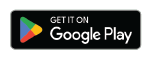 Hot Searched Keywords
Air Conditioning | Refrigeration | Commercial Kitchen | Hospital Equipments | Dairy Equipments | Security | Home Appliances | Furniture | Electrical | Service | Electronics | Other | Machinery | building construction | Information Technology | Ayurvedic & Herbal Product | Apparel, Clothing & Garments | Bags, Handbags, Luggage Bags, Belts, Wallets and Accessories | Fashion Accessories & Gear | Paper & Paper Products | Telecom Products, Equipment & Supplies | Cosmetics & Personal Care | Education Classes | Sports Goods, Toys & Games
Copyrights © 2022 Aajjo.com. All Rights Reserved.