Pizza Oven an oven, traditionally round in shape and wood-fired, for cooking pizza. A real pizza oven gives better results than an ordinary home oven. Read More...
VIBHU KITCHEN EQUIPMENTS

Trusted
GST No - 07ACVPM5681Q1ZE
shop no 75, Shardhanand marg (G.B ROAD), Delhi-110 006
General Details
Model
Pizza Oven
Technical Specification
Chamber Size(mm)
NA
Temperature Range
NA
Power(kw)
NA
Electrical Power Supply
Electrical Power Supply
NA
Packing Delivery& Taxes
Despatch time after releasing the order
NA
Road Permit Or Way Form
NA
---
Description
Product Description
We are also known as one of the leading supplier of a wide range of Stone Based Pizza Oven (Imported). These products are tested as per the global parameters of quality to ensure high performance without delays or interruptions. We are also equipped to create a customized range of these products as per the needs and requirements of the clients. Features:Pure stainless steel body Italian Designing SS Front & Doors MS Body Covering Stone Base with Heating element on Top & Bottom Variable Control of Heaters Illumination is provided on the insid e Toughened Glass Front Electric and Gas Models available 8" Pizza 6 Nos 12" Pizza 4 NosPacking size-1030*940*540 electric load-4.5 kwa Specifications:Mechanical Timer Control: 60 min Temperature Control: 50-450 degree1)°C:50450; 2)Stone: 330x660x13x2pc 3)Baking Size :660x660x160x1Pcs ( For 4X12" pizza) 4EGO thermostat Option
---
We, VIBHU Kitchen Equipment, are engaged in manufacturing and supplying Food Processing Machines. We manufacture Dough Kneaders, Grinders, and Mincers which are designed using superior quality raw material. This equipment is extensively used for various application areas and is offered under the brand name of "VIBHU". Our products are reckoned among our clients for their superior performance, low power consumption, minimal maintenance, and dimensionally
Read More...
VIBHU KITCHEN EQUIPMENTS
shop no 75, Shardhanand marg (G.B ROAD), Delhi-110 006
Send your enquiry to supplier
People also ask
03/12/2021
We are Manufacturer Stainless Steel Commercial HotelKitchen Equipments ,Refrigeration and Water Cooler Dispensers, Chillers/Freezers, Deep Freezers available ,Manufacturer Stainless Steel Commercial Kitchen Equipments and Streets Food Counters as per Customers Requirements Call Abdul Azeem 8686232829 ,98660 12211,98490 77810,9849077800.9494232829 More info...
About Us | Sitemap | Become Seller | Blog | Customer Care | Careers | Exhibitions
Privacy Policy | Terms & Conditions | Refund Policy | Replacement | Cancellation | Shipping | Cookies Policy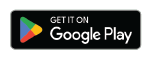 Hot Searched Keywords
Air Conditioning | Refrigeration | Commercial Kitchen | Hospital Equipments | Dairy Equipments | Security | Home Appliances | Furniture | Electrical | Service | Electronics | Other | Machinery | building construction | Information Technology | Ayurvedic & Herbal Product | Apparel, Clothing & Garments | Bags, Handbags, Luggage Bags, Belts, Wallets and Accessories | Fashion Accessories & Gear | Paper & Paper Products | Telecom Products, Equipment & Supplies | Cosmetics & Personal Care | Education Classes | Sports Goods, Toys & Games
Copyrights © 2022 Aajjo.com. All Rights Reserved.